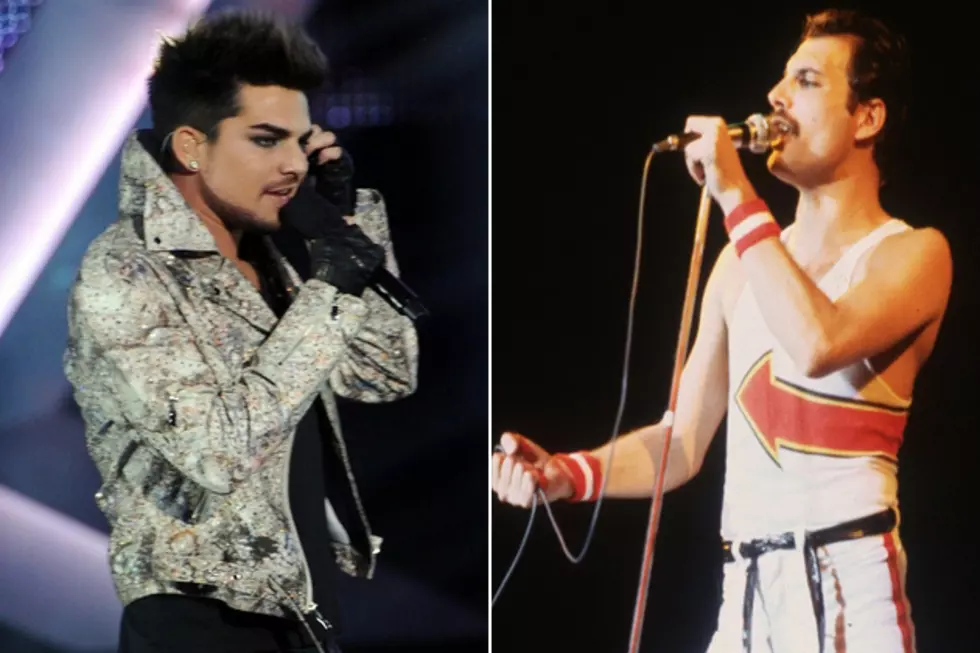 Adam Lambert Admits Fears Over Fronting Queen
Kevin Winter / Hulton Archive, Getty Images
Former 'American Idol' contestant Adam Lambert might come across like a strutting, seasoned performer onstage, but in a new interview he admits that even with all of his bravado, he was nervous when he was approached to perform in Freddie Mercury's place with the legendary British rock group Queen.
Lambert tells Classic Rock magazine that he understood why some fans were skeptical before he even took the stage. "I mean, it's Freddie Mercury!" he exclaims. "You don't want to f--- with that. When I got the offer I immediately said yes, and then I hung up the phone and thought, 'Oh my gosh, how the f--- am I going to do this? This is a big deal.'"
The singer says he was intimidated not only by the sheer scope of Queen's catalog -- part of which was unfamiliar to him -- but by the generation gap separating him from Brian May and Roger Taylor. But as they rehearsed and got to know each other better, he started to find his way both musically and socially. "They both said, 'You and Freddie would have giggled together,' Lambert recalls. "'He would have gotten a kick out of you.' Then I felt accepted."
Even so, Lambert says that his first live gig with the band was still intimidating. "The first show we did was to 250,000 in the Ukraine. I'm not going to lie, I was deeply nervous for the first half of that show," he admits. "After the gig I felt a weight lift."
In fact, Lambert enjoyed the experience so much that he would like to do more work with Queen, though he emphasizes that it would have to be balanced with his solo career: "I would definitely be open to it."