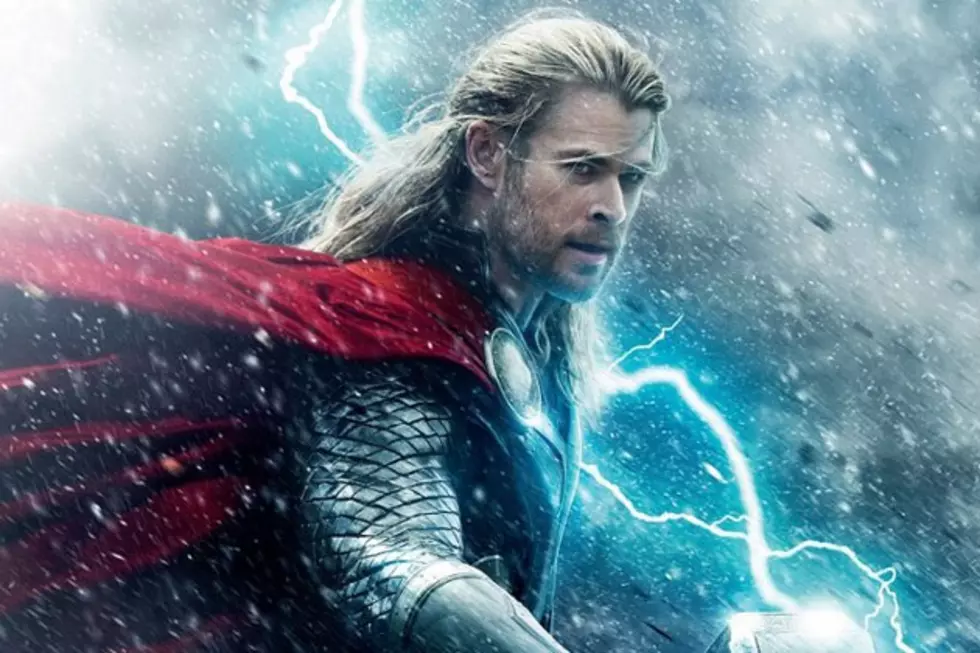 Chris Hemsworth Doesn't Know Who Ultron is or if 'Snow White and the Huntsman 2′ Will Happen
Marvel
Chris Hemsworth is a busy man. In addition to being the Marvel movie universe's Thor, the Australian actor has been promoting the upcoming Ron Howard drama 'Rush,' which sees him stepping into the role of Formula One racer James Hunt. However, no interview with Mr. Hemsworth could be complete without asking him about 'The Avengers: Age of Ultron,' but the God of Thunder himself can't spill any details. After all, he doesn't even have any details to spill. He doesn't even know who Ultron is!
Chris Hemsworth doesn't look like the kind of guy who grew up reading comic books, so it should come as no surprise that he admitted to MTV that he's completely unfamiliar with the character who will be menacing the Avengers in 2015. He's upfront and humorous about it all, saying "I haven't had to look into it and understand it yet. With all honesty, I have no idea." In fact, he didn't even know the title of the sequel to 'The Avengers' until the big reveal at Comic-Con. We're all in the same boat here!
However, Hemsworth is certainly familiar with James Spader, who will take on the role of the robotic bad guy, telling MTV "He's great. He's awesome." So, once again, we have something in common with Chris Hemsworth because who doesn't like James Spader?
You can forgive Hemsworth for not knowing anything about Ultron since he never stops working. He's promoting 'Rush,' which opens in a few weeks, and then he'll have to promote 'Thor: The Dark World,' which only two months away. On top of that, he's currently filming the Michael Mann thriller 'Cyber' and will immediately follow that up with 'The Avengers: Age of Ultron.' So, we can probably forgive him for not doing his homework yet.
One thing that's not on Hemsworth's plate is 'Snow White and the Huntsman 2,' which he admits knowing nothing about. His official statement on the matter is "...a follow-up will happen if there's an appetite for more," but you can feel the shrug in those words. If a sequel is actually going forward, no one bothered to tell the Huntsman. That's especially odd since, at one time, the plan was for the sequel to focus exclusively on Hemsworth's character.
'Rush' opens on September 27, 2013, 'Thor: The Dark World' on November 8, 2013 and 'The Avengers: Age of Ultron' on May 1, 2015.