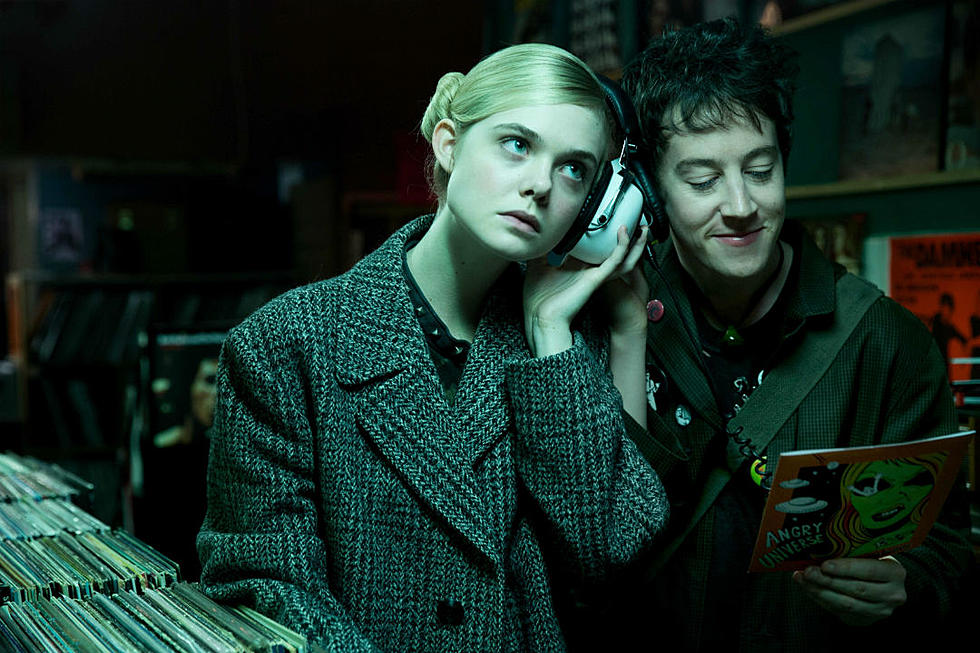 'How to Talk to Girls at Parties' Teaser: Nicole Kidman Shows Elle Fanning What Punk Is All About
A24
The teaser for How to Talk to Girls at Parties first appeared on Gaiman's Instagram before popping up on YouTube thanks to the magic of the internet. Based on Gaiman's short story of the same name, the film is set in the '70s and stars Elle Fanning as a young alien woman named Zan who lands in the London suburb of Croydon and falls for a human boy named Enn. Kidman plays Queen Boadicea, and judging by the brief glimpses in the teaser, she seems to be some sort of badass alien punk overlord.
Here's the first image of Kidman as Queen Boadicea, which debuted online last weekend:
I said it last weekend on Twitter and I'll say it again now: I'm not saying we should, but if we had to re-cast David Bowie in a Labyrinth sequel / reboot / whatever, then Nicole Kidman is clearly the best — and only — choice.
How to Talk to Girls at Parties is one of two films at Cannes starring both Kidman and Fanning, who also appear together in The Beguiled. (Their co-star in that film, Colin Farrell, also appears with Kidman in The Killing of a Sacred Deer. The Nicole Kidman Cinematic Universe is real.)
It's not just a big year for Kidman fans: How to Talk to Girls at Parties is director John Cameron Mitchell's first film since 2010's Rabbit Hole, which earned Kidman an Oscar nomination for Best Actress. But Mitchell's latest film seems to share more stylistic DNA and attitude with his debut, the great glam-punk musical Hedwig and the Angry Inch — and I can't be the only one picking up some Edgar Wright-ish vibes in that editing.
How to Talk to Girls at Parties also stars Ruth Wilson and Matt Lucas, and hits theaters sometime this year.