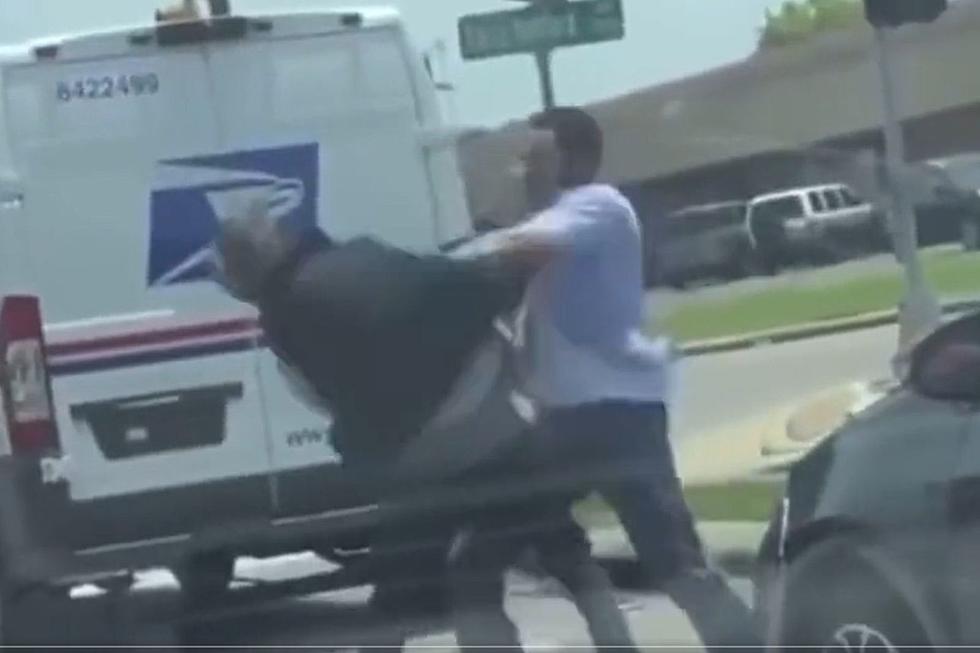 Insane Encounter: USPS Driver and Angry Commuter Face Off in Houston Traffic Battle
Twitter/Canva
Houston, we have a problem... and it's on the streets!
I'm trying to figure out what in the world happened before the camera started recording in the video below.
Did the USPS driver deliver the other man's mail to the wrong address? Regardless of what sparked the fight, this one's a doozy! Let's break it down.
Let's Get Ready To Rumble!
The video opens in the middle of traffic on Dairy Ashford Road in Houston, Texas. A United States Postal Service driver and another rascal are throwing hands like the Heavy Weight World Title Boxing Championship is on the line. I'm guessing these guys have some training because this is a pretty good match.
Not Down For the Count
At one point, the non-postal service guy ends up on the ground, but impressively rolls out of it and gets right back on his feet without missing a beat.
Now Bow to Each Other
Amazingly, after they've worn themselves out, both seem to agree to a draw and allow each other to pick up their respective stuff that fell to the ground during the scuffle. What a couple of gentlemen! I'm surprised they didn't hug it out.
Check Out The Video For Yourself Below:
Help the 35 Texas Families Whose Teens Went Missing in October
35 Texas families are looking for their teens who went missing in November while three East Texas families are looking for their teens who are still missing from as far back as May.
Gallery Credit: National Center for Missing and Exploited Children
These 15 Texas Lottery Scratch Offs Still Have Huge Jackpots Available to Win (Numbers Accurate as of November 14, 2023 11:56 a.m.)
Buying a Texas Lottery scratch off is a lot of fun and could still be very profitable for you.
Gallery Credit: Texas Lottery
16 Weird and Obscure Laws That Exist in Texas
Texas is full of weird laws that will leave you wondering why they ever existed.