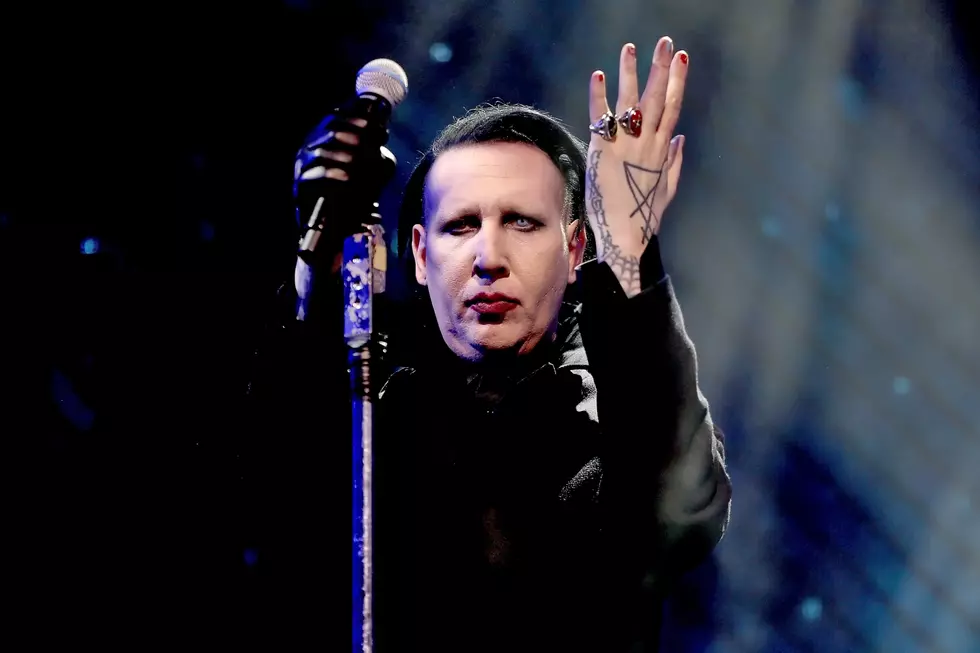 Marilyn Manson Sings Gospel Song, Confirming End Times are Near
Getty Images: Rich Fury
Marilyn Manson joined actor and country icon Kris Kristofferson onstage this past weekend in Los Angeles at The Ace Hotel. The two were accompanied by Tanya Tucker, Shooter Jennings and Dennis Quaid for a rendition of Kristofferson's "Why Me."
Manson later posted a photo with the singer-songwriter on Instagram and called the experience "an honor." Watch a video of the performance below.
The controversial rock icon stood out among the group of performers as the only representative from the rock world, however this wasn't his first foray into country.
Manson worked with Shooter Jennings in the past. The two collaborated on a cover of David Bowie's "Cat People" in February 2016 to honor the late icon, who died a month earlier. Jennings told Rolling Stone,"I invited him out to a party at this bar, and I said, 'Hey, you know 'Cat People'? You want to do that song on this record, 'cause you'd sound awesome doing it.' And he was like, 'I sing that song every night before I go onstage. That's my song I warm up to.' So one night I went over to his house at three in the morning and brought all my recording gear."
10 Biggest Rock + Metal Moments of 2018