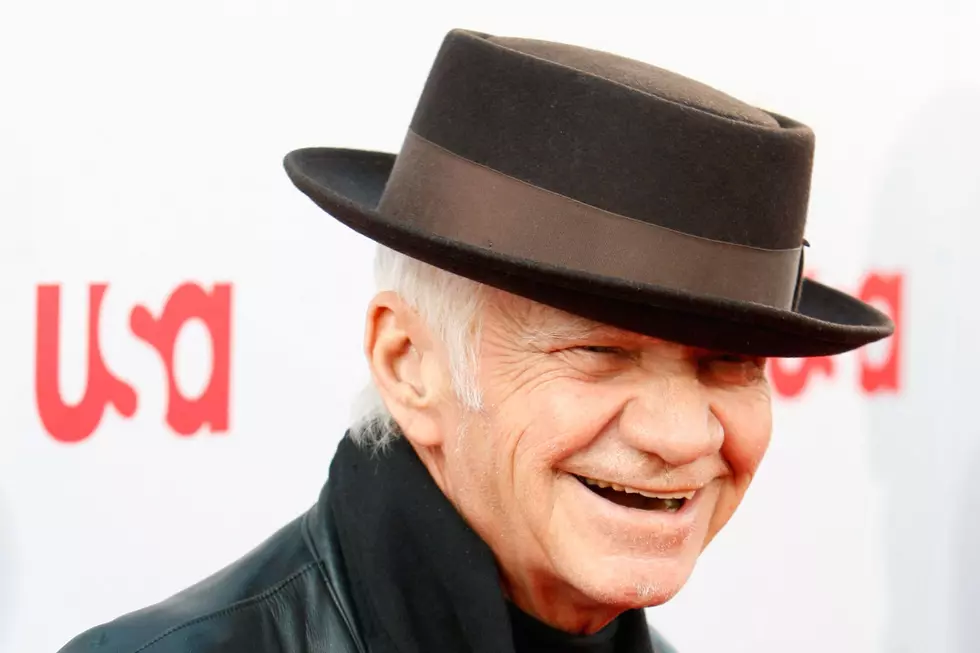 'House of 1000 Corpses' Actor Michael J. Pollard Dead at 80
Frazer Harrison, Getty Images
Actor Michael J. Pollard, who played the role of Stucky in Rob Zombie's House of 1000 Corpses horror film, has passed away at the age of 80.
Zombie broke the news on Facebook, sharing a photo from the film shoot which depicted the musician / director surrounded by three actors, all of whom have now departed, the most recent being Sid Haig, who played the character of Captain Spaulding. He was 80 at the time of his death earlier this year as well. Also pictured is Irwin Keyes, who played Ravelli in the movie and died in 2015.
"We have lost another member of our House of 1000 Corpses family. I woke up to the news that Michael J. Pollard had died," wrote Zombie, who recollected his early desire to work with the iconic actor. "I have always loved his work and his truly unique on screen presence," he added, continuing, "He was one of the first actors I knew I had to work with as soon as I got my first film off the ground. He will be missed. I can't believe all three of my friends in this picture are now gone."
Since 1959, Pollard made dozens of film appearances, perhaps most notably in 1967 when he played the role of C.W. Moss in Bonnie and Clyde, for which he received Academy Award and Golden Globe Award nominations for Best Supporting Actor.
All of us at Loudwire extend our condolences to the Pollard family and all who were close to the actor. Rest in peace.
Rockers We've Lost in 2019