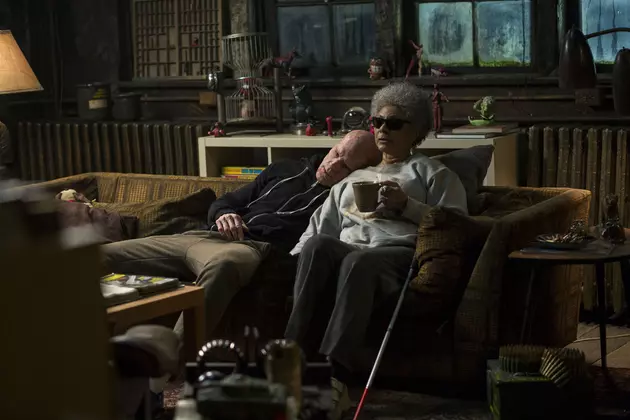 New 'Deadpool 2' Photo Features Some Hardcore Cuddling Action
20th Century Fox
Comic-Con is just two days away, and while we don't know everything we can expect to see in Hall H this year, there are a few films guaranteed to make an appearance — including Deadpool 2. Filming is already underway for the sequel to last year's foul-mouthed box office hit, and if you're feeling antsy about Thursday's 20th Century Fox panel, Ryan Reynolds has offered up a little something to tide you over until then.
Over on Facebook, the actor shared a new photo from the set of Deadpool 2, in which he snuggles up to co-star Leslie Uggams (aka Blind Al) on the couch in their shared fictional apartment:
We're likely to see even more photos from the set as filming continues over the next several weeks, and given that Reynolds' mouthy merc was such a hit at Comic-Con a couple of years ago, I wouldn't be surprised if Fox debuts a special sneak peek in Hall H this Thursday. It may be a little too early for a trailer, but some sort of snarky video message or special fourth-wall-breaking promo seems likely.
Deadpool 2 hits theaters on June 1, 2018.