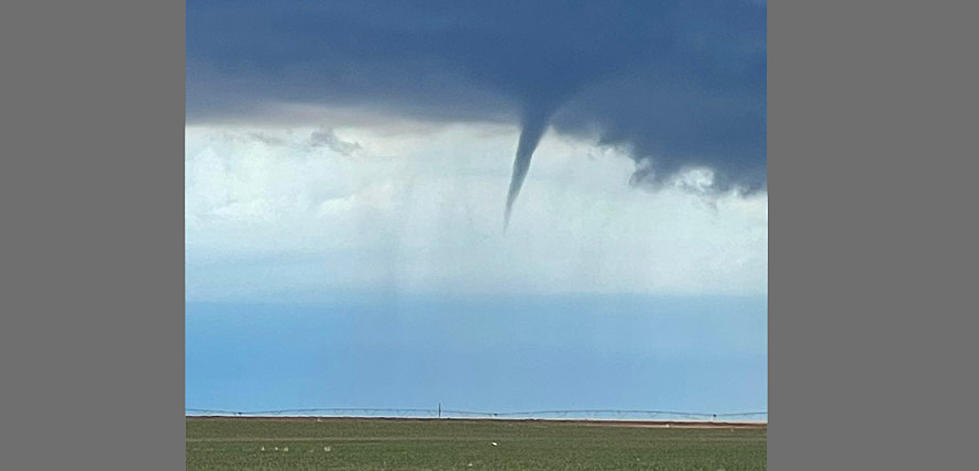 Photos and Video of Sunday's Tornado in Hockley County
@2Aaddict, Twitter
Across Lubbock, and the South Plains, we're into the part of the summer in which the sun will stay out until 9 o'clock at night. On Sunday, that proved to be beneficial for spotting a tornado which formed in Hockley County.
Sunday evening around 8:30pm social media began to light up with photos and videos of the funnel cloud and tornado in Hockley County.
Talk 1340's Ryan Hyatt lives in Hockley County, and here are some of the first photos of the tornado, that were shared with him, once it formed:
Then, here's a photo of the same storm shared with our meteorologist Ron Roberts:
Dustin Reichelt is the Director of Parks for the City of Levelland and he shot this video, most likely looking at the storm from the north:
Here's a link to one KAMC viewer's video that she shared with Ron Roberts.
And here are some more photos of the same tornado:
Here's a video that Ron Roberts shared online once the storm had weakened:
No major property damage was reported and no injuries were reported either.
If you have any photos or videos of Sunday's tornado we'd love to see them. You can e-mail photos to us news@kfyo.com - You can share both photos and videos to KFYO on Twitter and KFYO on Facebook or to Awesome 98 on Facebook too.
Another reason why we always try to stay 'weather aware' out here in West Texas: there was not a Tornado Watch in effect for Hockley County when the funnel cloud and subsequent tornado formed on Sunday. Again proving how quickly the weather can change out here in West Texas.
Meet Your 2021-22 Texas Tech Red Raiders Basketball Team, So Far.
The roster isn't done yet, but here's where Mark Adams and the gang are right now.
Tornado and Wall Cloud Pictures From Monday, May 17th, 2021