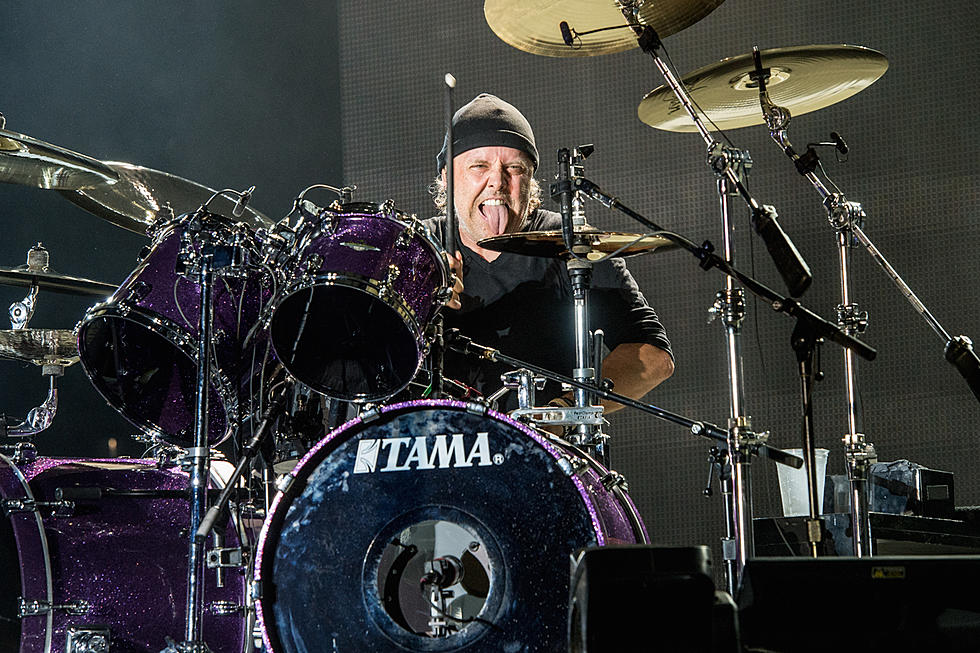 Spotify CEO Says Metallica Use Streaming Data to Determine Set Lists in Different Cities
Amy Harris for Loudwire
For Metallica, nothing is simple, not even creating a set list. There's no pleasing everyone and with a catalog like theirs. Still, the band applies excruciating details to constructing these ever-changing set lists and now Spotify's CEO, Daniel Ek, has gone on the record stating that geographical streaming numbers also play a factor into Metallica's set decisions.
Lars Ulrich is known to obsess over these details, analyzing previous sets the band has played in each city and looking at what songs have enjoyed the heaviest radio rotation in those markets.
Ek tells a different tale, however. "You have an artist like Metallica, who changes their setlist on a city-by-city basis just by looking at Spotify data to see, which the most popular songs happened to be in that city," said Ek on a Spotify earnings call as reported by Quartz. "We've never before been at a place in time where you could make as many informed decisions and understand your audience as well as we can do now as an artist," he added.
The report noted that a representative from Metallica's camp had yet to respond with a confirmation of this news.
Metallica's "WorldWired" tour resumes on Sept. 2 as they set out on the second North American leg in support of Hardwired... To Self-Destruct. See a list of stops here.
10 Unforgettable Lars Ulrich Moments
Top 50 Thrash Albums of All Time