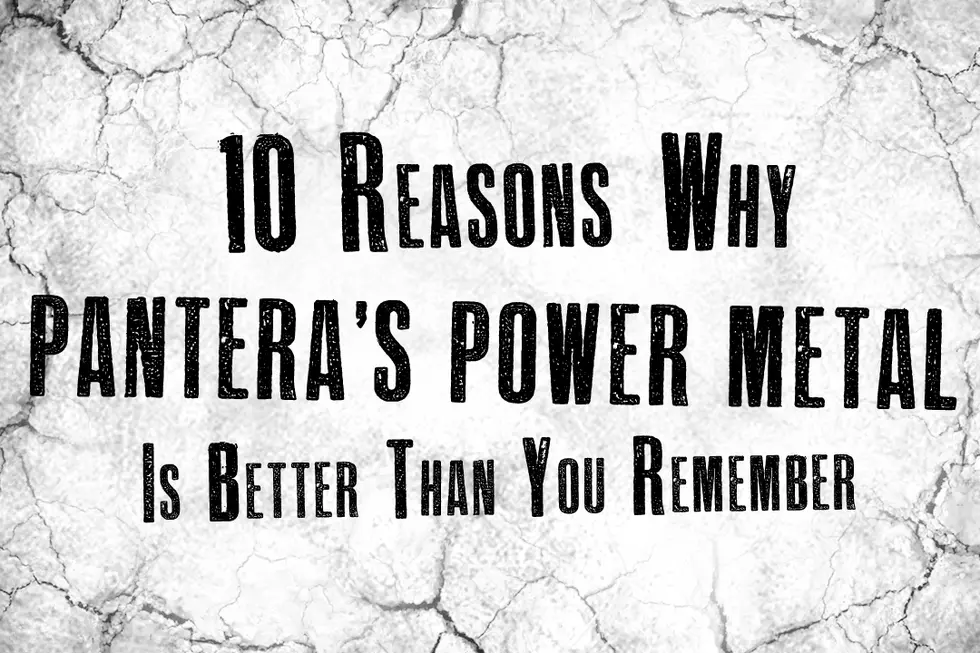 10 Reasons Why Pantera's 'Power Metal' Is Better Than You Remember
Loudwire
How many of you thought Pantera's first album was Cowboys From Hell? It's okay, we won't judge if you did. The rest of you, however, are probably aware of the so-called "dark years" of Pantera; the years nobody talks about: the glam years. This era is often times dubbed 'Glamtera' by fans (and detractors), but by the time the group sacked Terry Glaze and recruited the New Orleans-based Philip Anselmo, they had already begun to make their transition into the power groove groundbreakers they would be known for throughout the '90s.
Power Metal was the last of four Pantera albums in the '80s; the last to be self-released; and the last to feature the band leaning heavily on current trends that were necessary to survival on the club circuit. With Dimebag (then Diamond Darrell) raised on a steady diet of Eddie Van Halen and Randy Rhoads, there was no question the riffing was more than competent, foretelling of where the band would head next as he had a palpable sense of sliding rhythms in lock step with his brother and drummer Vinnie Paul.
This underrated gem often gets unfairly lumped into Pantera's pre-fame years alongside much less inspired albums that, while still demonstrating an innate knack for songwriting, were imitation at best with growing signs of real promise. Sure, there's some of the standard / stock glam moments that were a sign of the times, but there's a lot more ferocity here than most would expect.
Toss those inhibitions aside, open your mind and your ears as we give you 10 Reasons Why Pantera's Power Metal Is Better Than You Remember in the slideshow above!
Loudwire Legacy: The 25th Anniversary of Pantera's Vulgar Display of Power