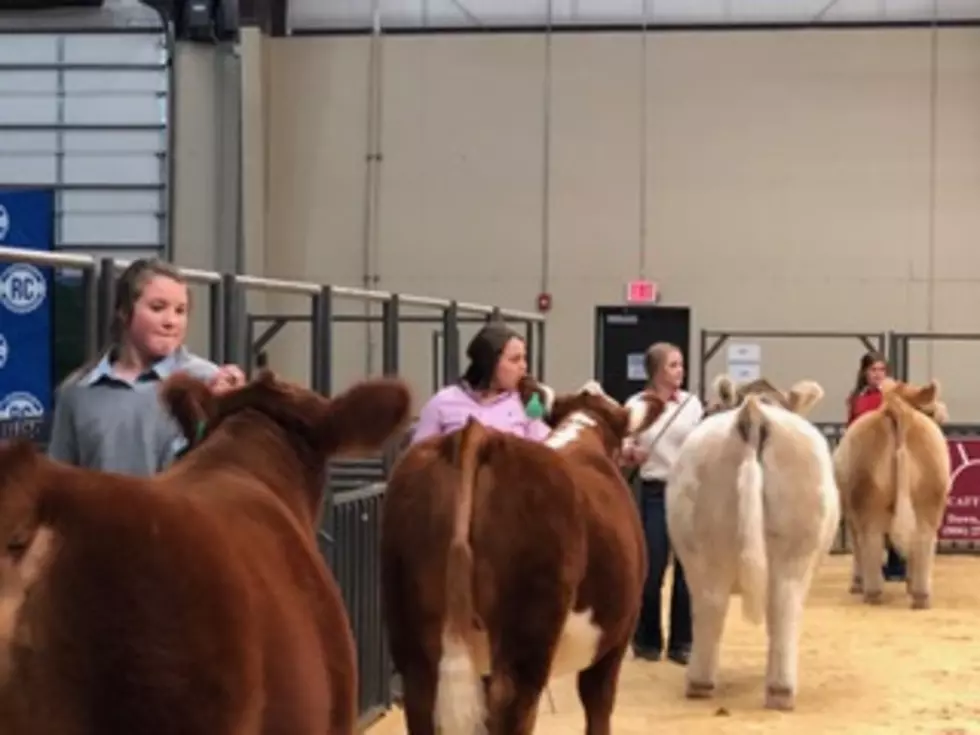 Canyon Teen Wins Grand Champion, Sets Record For Sale Of Steer
credit: Randall County
We all complain about that smell that can waft through the city at times. You know the smell I'm talking about. That wind kicks up, and your nostrils turn up, as a result, depending on where you're at in the city.
As the saying goes though, "smells like money". That couldn't be more true now.
A Canyon teen made history over the weekend at the Fort Worth Stock Show & Rodeo with a record sale of her steer, and it's set her up for college and beyond.
Her name is Sadie Wampler, and she is now the wealthiest and most famous 15-year-old at Wildorado High School. Her steer, Snoop Dog, won Grand Champion at the Fort Worth Stock Show & Rodeo, then sold to the highest bidder at a staggering $440,000. The previous record was set last year...at $310,000.
Tasha is a member of the Randall County 4-H, but does more than just raise and train record-setting steer. She plays basketball, and volleyball, and runs track as well. She comes from an athletic family as her younger brother played on my oldest son's baseball team last season.
While Sadie was excited to win and set a new record, she admitted it's going to be tough to say goodbye to Snoop stating, "It's gonna be really hard. I spend more time with him than anyone else in my life. He's like my best friend."
Sadie has big plans for the future as she wants to attend Texas A&M to study animal science. She won't stop at just that bachelor's degree, as she plans to get a Master's or PhD in Animal Science. Vet school is also an option.
Her parents expressed how proud of her they were while recognizing her hard work. To do what she did as a student-athlete is nothing short of amazing and takes discipline. Giving up nights of hanging out with friends, sacrificing any free time to just unwind, etc.
Congratulations to Sadie and the entire Wampler crew. Great work!
Here's Some Of The Exotic Animals You Can Own In Texas
Shockingly, Texans can legally own these exotic animals--provided you've filled out the massive amounts of paperwork required.
Wildlife of the Texas Panhandle
The Texas Panhandle is filled to the brim with wonderful species of wildlife. Here are some of the incredible animals that share their home with us.