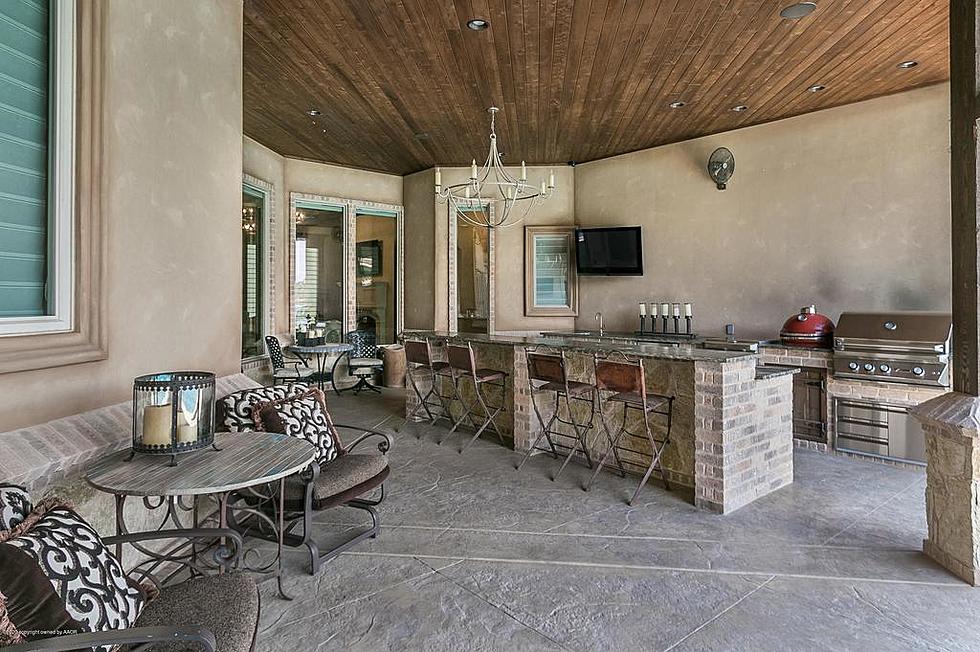 How To Build The PERFECT Backyard Patio
HAR.com
If you're like me, you're always looking for the perfect getaway right? Unfortunately, we can't just go where we want, when we want all the time. So what's my getaway? The backyard.
There's just something about walking out the back door, cracking open a cold one, throwing some stuff on the grill all while lounging back with the tunes on.
However, if your space doesn't FEEL like a getaway, you won't get that escape feeling. So, what do you need to give yourself the perfect vacation in your very own backyard? Let's take a look.
PERGOLA
The first thing you should invest in is a pergola. Why? Simple reason really, you'll want shade. I go with a pergola over a completely closed "roof" style cover. One, when you're grilling under a pergola, that wonderful smoke can still go up, up and away as opposed to getting trapped and filling the area like a dense fog. Secondly, less maintenance. A fully covered "roof" requires all sorts of cleaning and I'll be honest, I hate cleaning.
GRILL
The next thing you need is a good grill. Sure, you can invest in a cheap $125-150 grill if you want, but why not go get yourself a Traeger or something like that? If you're gonna escape, make it feel like you're eating at a 5 star restaurant. A good grill is PARAMOUNT to my backyard because it's the main thing I like to do when I get in the backyard. Make it a priority for yours as well.
BAR AREA
This one might be a BIT of a luxury, but there's something about having a full bar back area with bottles brilliantly displayed that can complete the ensemble. At minimum, make sure you have at least a solid mini fridge underneath the countertop (we'll talk about that next) that's fully stocked with your favorite beverage so you don't have to keep going inside for your next drink.
COUNTERTOP
One thing you MUST have is counter space. Nothing is worse than being out on the patio with some killer food on the grill, and not having the space for everything when it's either done, or waiting to be thrown on. Plus, if you have a countertop, you can prepare things in your outdoor oasis and really soak in the getaway.
SEATING/DINING AREA
Do you like to stand while you're relaxing? Of course you don't, you wanna lounge back and listen to music while enjoying that adult beverage. Once I throw something on that grill, it's time to kick my feet up while it slow cooks. Once that food is done, the last thing you want to do is go inside to eat right? You came out here for an experience, so make sure you've got a nice table and chairs set to enjoy the fruits of your labor.
FIRE PIT
Once the "work" is done, and that delicious dinner you just ate digests, light up that fire pit. There's something about an open flame burning, the night sky setting in and some chill music on in the background that will send you into paradise. The sounds of the outdoors and the crackling of the firewood are far better to relax to than the yelling and screaming of the kids.
There are a lot of other things you could add, and I promise you'll find them, but if you start here with these things you'll find your oasis.
Whoa: 12 Amazing Treehouses You Can Stay at in Texas
$2.7 Million Amarillo Home with a Lazy River