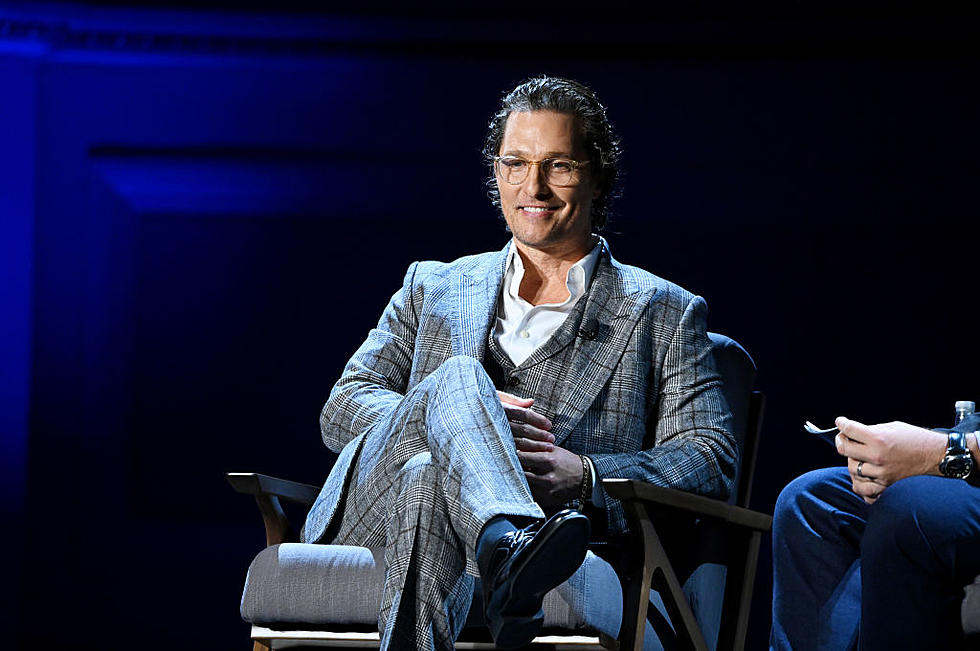 Matthew McConaughey Soars Past Gov. Greg Abbott in Poll
Getty Images for HISTORY
Alright, alright, alright...
Get used to it, because until he officially decides he isn't running, everyone in news media will be using that phrase when discussing the possible race between Texas Governor Greg Abbott and Matthew McConaughey.
According to a poll released Sunday (April 18th) by the Dallas Morning News, the actor is up on the governor by double digits. And that's without people really knowing much about McConaughey's political side. From the poll:
Among the 1,126 registered Texas voters polled April 6-13, 45% would vote for McConaughey, 33% would vote for Abbott and 22% would vote for someone else. Of the Republican voters polled, 56% said they'd vote for Abbott, compared to only 30% for McConaughey. The margin of error is +/-2.9%.
Of course with this poll, there are a few things to consider. First, we don't even know who all is running for governor. Will Matthew McConaughey? Will Beto O'Rourke? If the actor does run, will he run as a Democrat, a Republican or an Independent? Will Republican voters still be as upset with Governor Abbott, as many are now? Who else jumps into the race? Does Chairman Allen West run? Oh, what about Sid Miller?
Lots of questions to answer, and we still have a lot of time to go before the next election. We also still have to get through the legislative session and redistricting.
Will Matthew McConaughey run for governor? I seriously doubt it. But anything is possible in politics these days, so we will see how this one plays out. One thing I'm sure of? This will be a crazy primary for the Republicans and the Democrats.