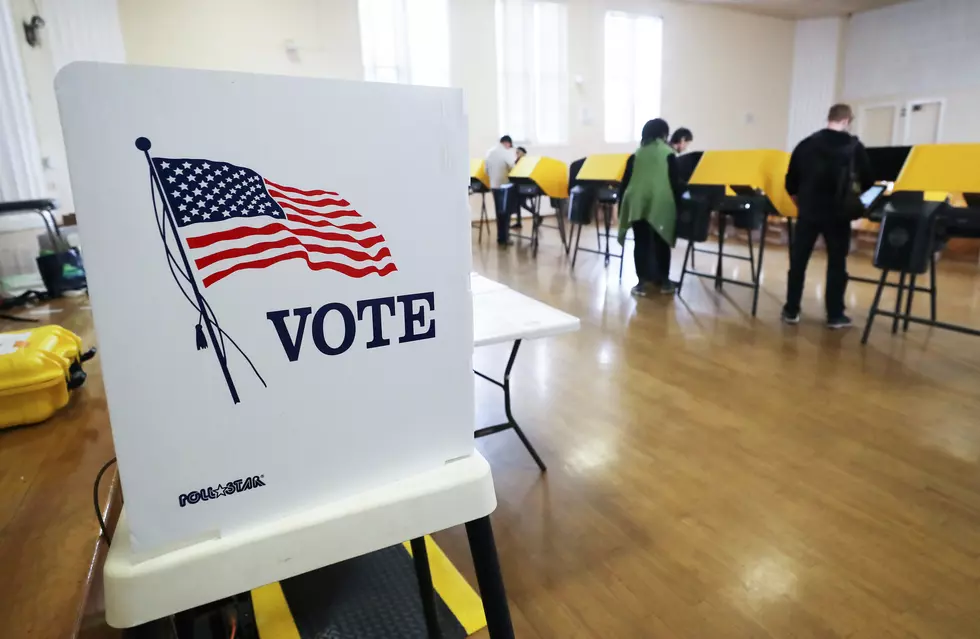 [POLL] Is It Worth The Recount In Amarillo's Mayoral Race?
(Photo by Mario Tama/Getty Images)
Amarillo's 2021 mayoral race and Election Day has been a wild ride--one that's still going!
Word has come down that a petition for a recount has been received in the race for Mayor of Amarillo.
The race pitted incumbent Ginger Nelson against Claudette Smith, Michael Hunt and Carl Karas. The results of the May 1st election were overwhelmingly in the favor of Mayor Nelson, who took 54% of the vote.
However, her challenger, Claudette Smith said "hold the phone".
Smith, who took 29% of the vote, filed a petition with the Secretary of State for a recount on the grounds of the integrity of the race. And as of today, the petition has been approved.
"Since Election Day, I have been inundated with inquiries regarding the outcome and integrity of the election," said Smith. "At the request of a very large amount of citizens, I filed a petition for a recount."
Now, my understanding of a recount is that it must be within a certain percentage in order to be done. If it's within that specific range, an automatic recount is triggered. While it's true that anyone can file a petition for a recount, there is no true obligation to approve the petition.
Since Mayor Nelson took in nearly double the amount of votes given for Claudette Smith, the election isn't a "close call". However, it was still within Smith's rights to file the petition for recount and since it has been approved, we can expect another announcement for the winner soon.
Amarillo's mayoral race is not the only election that has been contested. The election for Place Four City Council was won by incumbent Howard Smith by a vote of 9,656. His opponent, Richard Herman, took 3,694 votes and has since filed a petition for recount. Whether or not Herman's petition will be approved is yet to be known.
The City of Amarillo has stated that they will work in conjunction with the Secretary of State's office as they conduct the recount. They have also requested the supervision of a State Inspector, to ensure the validity of the results.
So, it's been a wild ride. Whaddya think?
Is the recount worth it? Or are they sore losers? Cast your vote below!
Here are 13 Favorite Texas Craft Beers
LOOK: Milestones in women's history from the year you were born
Women have left marks on everything from entertainment and music to space exploration, athletics, and technology. Each passing year and new milestone makes it clear both how recent this history-making is in relation to the rest of the country, as well as how far we still need to go. The resulting timeline shows that women are constantly making history worthy of best-selling biographies and classroom textbooks; someone just needs to write about them.
Scroll through to find out when women in the U.S. and around the world won rights, the names of women who shattered the glass ceiling, and which country's women banded together to end a civil war.