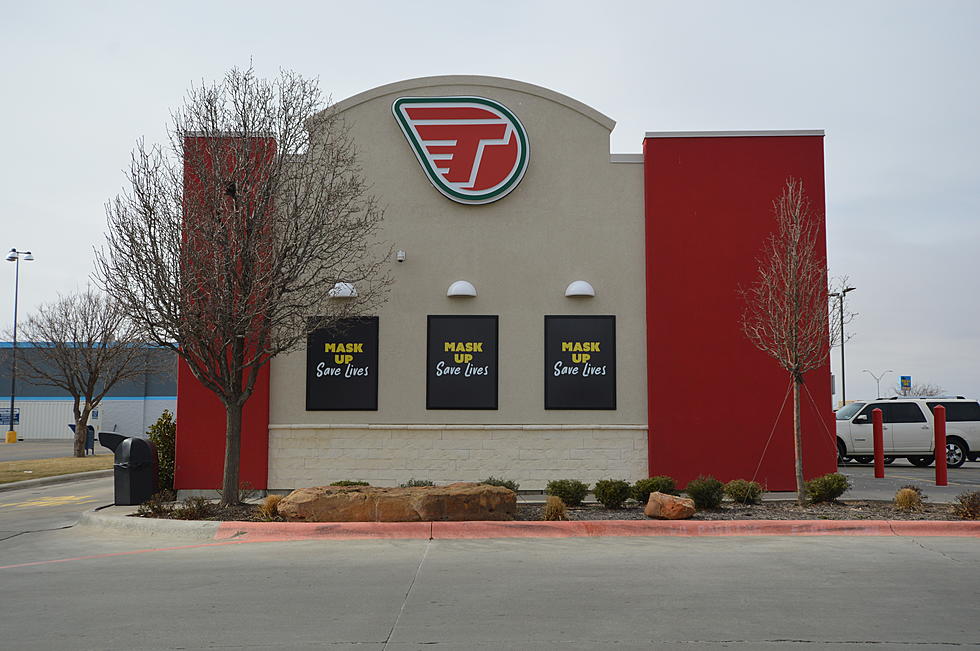 [POLL] Toot'n Totum or Pak-A-Sak? Which Corner Store Reigns Supreme?
Photo credit: Sarah Clark
This seems to be a big debate here in Amarillo. Which convenience store is actually better? Is it Toot'n Totum or Pak-A-Sak?
Well as I've been here for a bit, and frequented both of them, I've learned WHY this is such a heated debate. Now, I'm not here to stir the pot, but I've found that each one has their strengths and weaknesses. Shall we break them down?
TOOT'N TOTUM: STRENGTHS
First strength I see here, and it's a big one, is the fact that the majority of locations have a drive thru. Never in my life have I seen a convenience store have a drive up like i's a fast food restaurant. There is a bit of a convenience factor here as someone else is gonna grab what you're in need of, and drop it off right in your car. Sure, it may be you're just feeling lazy that day, but talk about a lovely thing to have.
Secondly, the fountain drink station at Toot'n Totum is phenomenal. My favorite convenience store of all time is probably QuikTrip, and it's all because of their superior fountain drink options. It's almost like going to a Sonic and ordering whatever flavors you want. The amount of choices and ways to spice up your drinks are second to none.
Lastly, the on the go snacks and food are pure money. If I'm in need of a quick hot snack, this is where I'm going. From burritos to burgers, you won't find a better grab n go "meal" if you're out on the run.
TOOT'N TOTUM: WEAKNESSES
Overall drink selection...this one hurts big time for me. While I think their fountain drink game is strong, their selection of refrigerated drinks is lacking for me. I'm an energy drink guy, and I prefer Monster over Red Bull. However, every time I walk in a Toot'n Totum I can only find about 4-6 flavors, and none of them are my favorites.
I know it seems a little trivial, but the lack of a medicine/basic needs section kinda surprised me. Most convenience stores you can find all the basic meds you could need for that emergency or random headache. Unfortunately, it just seems like Toot'n Totum has a tiny spot where only a couple of meds hang out, and we're talking just ibuprofen and Tylenol.
Ice cream...where in the world is the ice cream here? Normally you can find half a freezer section with some pints of whatever. That doesn't seem to exist here, unless I'm just going to the wrong ones.
PAK-A-SAK: STRENGTHS
Here's my winner for overall drink selection. The first time I walked into a Pak-A-Sak and saw an ENTIRE refrigerator dedicated to Monster energy drinks, I fell in love. They even had flavors I had never seen in my life. I may or may not have bought like 8 different cans to make sure I was stocked up.
Pak-A-Sak has a strong "randoms" area. What do I mean by that? Yes, the medicine area is included in this, but when things like bug spray are available at the convenience store, that's a huge win in my mind. And yes, it saved me before one of the kids baseball tryouts.
Store layout. Yeah it seems a bit strange to throw that in here, but honestly when I go into a convenience store, I want just that...convenience. The first Pak-A-Sak I walked into, I felt like I could find what I was looking for immediately. Everything was where I expected it to be and I wasn't looking everywhere for the item I came in for.
PAK-A-SAK: WEAKNESSES
The obvious one here is lack of a drive thru. I know it's not a common thing for a convenience store but when your competitor has one, you lose this battle. If it's not getting out of my car I'm looking for, Pak-A-Sak falls short.
If you're looking for a myriad of fountain drink options, this ain't for you. A pretty basic selection and just doesn't have the feel of a drink station. Sure, if I need a quick Dr. Pepper it works fine, but what if I wanna add a little flavor to it? Gotta step this up.
So now you know how I feel. I wanna know what YOU think. Vote and let's see who gets the nod!
CHECK IT OUT: 20 Things Us Texans Have To Explain To Out-Of-Town'ers
The Incredible Street Art You'll Find Hidden Around Amarillo
Amarillo is full of astonishingly beautiful artwork in the most unlikely places. Check out our collection of the hidden gems you'll find around town. Some, you'll recognize from Downtown and others you might have to go hunting for.
LOOK: Here are the best small towns to live in across America