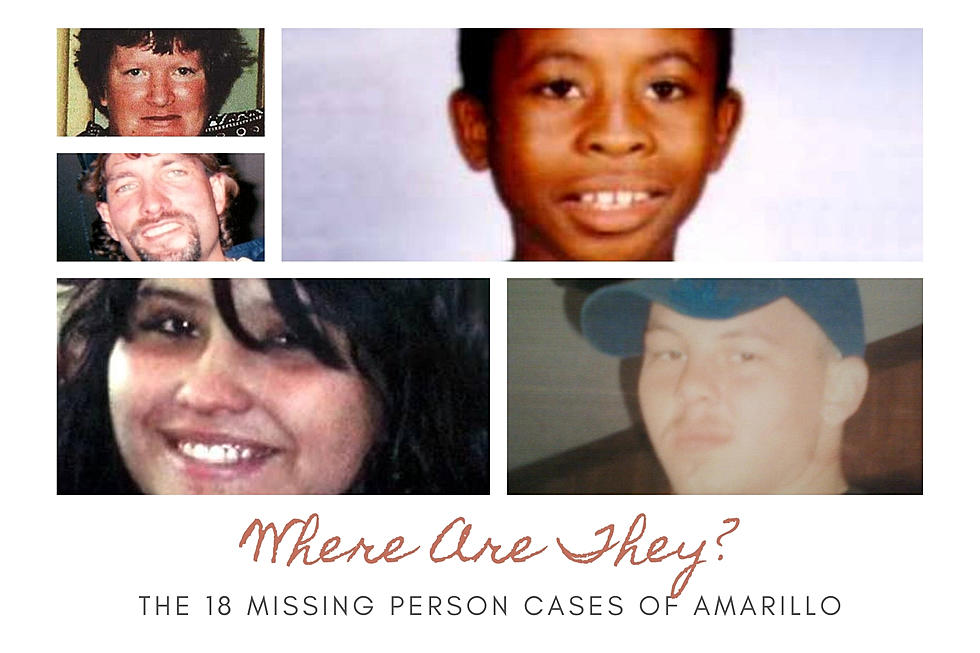 The 18 Missing Person Cases That Haunt the Amarillo Area
APD
How can a person just disappear into thin air?
It's inconceivable that an adult or child can just vanish without a sign. Not a single trace to be found. But that's exactly what the case is for 18 missing persons in the Texas Panhandle, including one of the most heartbreaking stories in Amarillo history.
The disappearance of Dorien Thomas.
If you don't know the story, I'll give you a quick recap.
THE DISAPPEARANCE
Dorien was only 9 years old when he disappeared on October 26, 1998.
He went out for a bike ride and never returned. Both Dorien and the bike mysteriously went missing, and neither has been found 23 years later.
STRANGE TIES
One of the theories about his disappearance stems from a body that Dorien and some friends found while out and about in 1997. The body was that of Gloria Ann Covington. A month later, her friend Linda Davis was found dead, apparently hit by a vehicle. Linda was present the night Gloria was killed. She claims she was assaulted the same night by a man in a pickup.
Not long after Gloria and Linda were murdered, a friend of Gloria, Linda and the Thomas family stopped by the Thomas household with a man she claims assaulted her. The thought is that this man is the one that grabbed Dorien, but there has been no leads or anything that can substantiate those thoughts.
THOMAS FOUND?
In May of 2020, police found skeletal remains in Amarillo Lake and there were thoughts that it could've been those of Dorien Thomas. Alas they were not, and the mystery of his disappearance and whereabouts remained.
Dorien would be 32 years old right now. Above is an age progression photo of what he could look like at age 24.
Thomas isn't the only one to go missing and never be found. There are so many children and people that have vanished into thin air with no leads on what happened to them or where they may be. The hope is that they can all be found.
The Missing 18 People From the Texas Panhandle
These are the 18 people from the Amarillo area who have gone missing and have not yet been found. The cases are listed from most recent to oldest. Please take a look and see if you recognize any faces. Any information is helpful for investigators and the families missing them.
If you know anything about the following missing people, please call Amarillo Police Department at
(806) 378-3038
You may make an anonymous tip
.
Unsolved Murders of Amarillo, Texas
These are the unsolved murders of Amarillo, Texas.
If you have any information or if you know something, call Amarillo Crime Stoppers at 806-374-4400.