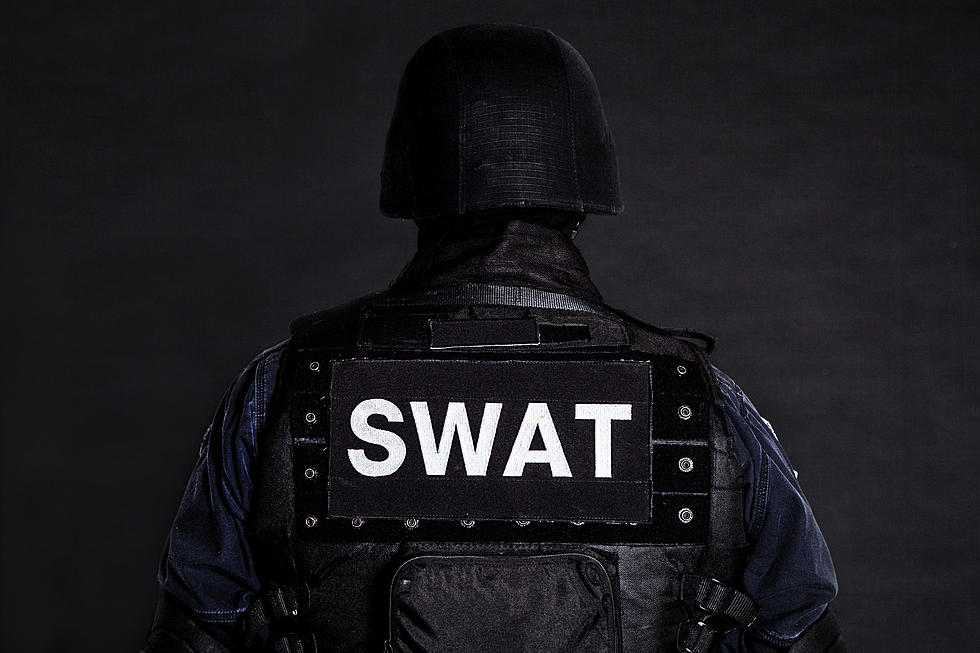 Amarillo SWAT Called Out for Another Criminal Barricaded in House
zabelin
Over the weekend the Amarillo Police Department proved just how important it is to have a Critical Incident Response Team in place for our City.
Early Sunday Morning, September 17, 2023, at 2:38, the Amarillo Police Department responded to a call to a residence in the 4300 Block of Polk.  A wanted male barricaded himself inside the home and refused to come out.  The APD called in their Critical Incident Response team.  The area was blocked off to ensure the safety of the area.
At 8 a.m., after negotiators were unable to contact the suspect by phone, the SWAT used a drone and released a chemical agent into the home.  After releasing the chemical, the APD SWAT team determined that the suspect was not inside the home.
According to the APD, the situation was resolved and the area was opened to normal traffic.
In August, the Amarillo Police Department's CIRT team was called to an incident at a local motel, where a suspect had barricaded themselves into a room.  The APD was trying to serve a felony parole violation warrant.   The team also used a drone and chemical agents.  Unfortunately, in that instance after entering the room they found the suspect deceased.
According to the 2022 Annual Report, the Amarillo Police Department responded to 15 critical incident callouts.  In those indicents most were persons barricading themselves in a house or other area.   Chemical agents were used in 3 of those calls.
The Missing 18 People From the Texas Panhandle
These are the 18 people from the Amarillo area who have gone missing and have not yet been found. The cases are listed from most recent to oldest. Please take a look and see if you recognize any faces. Any information is helpful for investigators and the families missing them.
If you know anything about the following missing people, please call Amarillo Police Department at
(806) 378-3038
You may make an anonymous tip
.
Amarillo On 'America's Most Wanted'
I was surprised to find out recently that we also have a bit of a history with the show America's Most Wanted.
Digging through old news articles, I found several separate occasions where Amarillo and America's Most Wanted crossed paths. It makes me wonder if there are some that I've missed.
Amarillo's Most Wanted: Help Bring These Fugitives to Justice
These are the fugitives who make up Amarillo's Most Wanted
list
. The individuals on this list have been accused of serious crimes and are considered a danger to society.
If you have any information about these FUGITIVES, you are urged to call Amarillo Crime Stoppers at
(806) 374-4400
or submit a Web Tip by visiting
THIS LINK
.
NEVER TRY TO DETAIN THE FUGITIVE YOURSELF!
You do not have to give your name. AMARILLO CRIME STOPPERS will pay a reward of up to $300 and you WILL remain anonymous.
Updated as of 8/06/2023