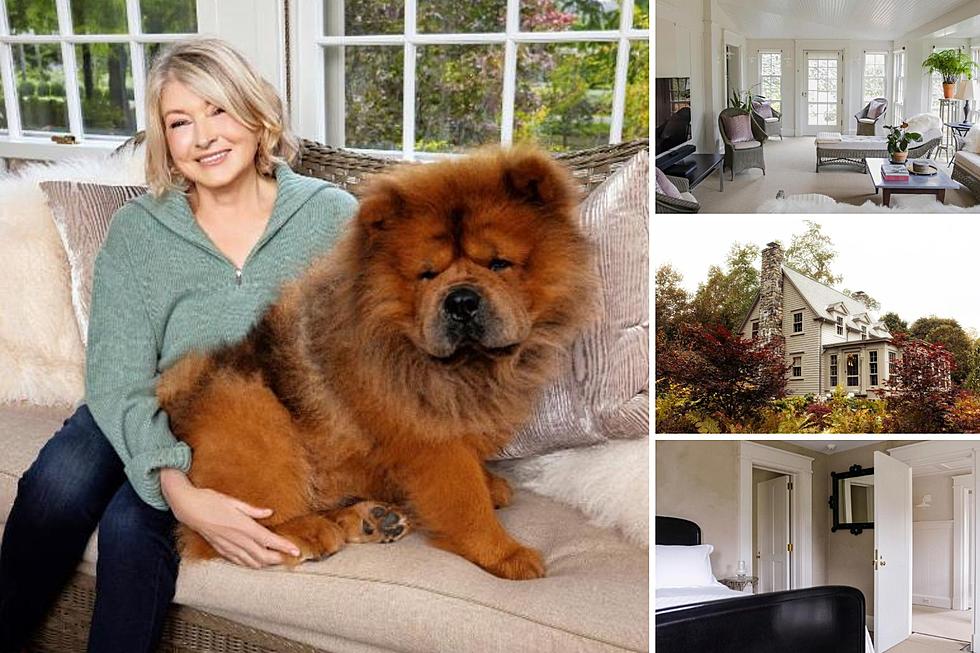 Have Brunch with Martha Stewart While Renting Her Guest Cottage for Only $11.23
Booking.com
No, the nightly price of $11.23 isn't a typo so pass the wine and enjoy a fun day with Martha Stewart. Do you think her bestie, Snoop, will make a special appearance? But I digress.
Yes, the holiday maven herself when it comes to all things style and decor has presented fans with the ultimate holiday treat. Martha Stewart herself, according to Entrepreneur, is giving us a chance to stay in the guest cottage and spend some time with her over a delectable brunch on her 153-acre estate in Westchester County's quaint town of Bedford, New York. Bedford is a little over an hour outside of Manhattan.
The cottage which is a renovated farmhouse is yours when you book the reservation for just $11.23 for the night. It's called the Tenant House according to Booking.com where Martha has listed this exciting opportunity. That nightly price is a numerical play on the month and day of Thanksgiving this year.
I'm thrilled to welcome you to my beautiful Bedford farm and look forward to treating you to many of my favorite fall traditions. After all, it's never too late to learn how to make the perfect wreath or set a beautiful table! I hope you enjoy your stay and take this time to unwind and unpack your creativity. There's truly no better place to spend a perfect autumn day. – Martha Stewart
According to the listing on Booking.com, your itinerary includes a personal guided tour of her estate with her head gardener Ryan McCallister, then a wreath-making demo with Martha's design expert, and finally brunch with Martha from her James Beard Award-winning chef as well as signed copies of some of Martha's cookbooks.
All the info you need to try and book this coveted experience is right here.
The '80s Most Outrageous Rock Fashions
In the same way that ducktails defined the '50s and bell bottoms became shorthand for the '70s, neon-lit sartorial choices can be firmly placed in the Reagan years.
Gallery Credit: Nick DeRiso
TV Actors Who Were Recast Within the First Season
Stacker
compiled a list of 25 actors from popular TV shows across nearly 60 years who were cut from their shows right at the jump.
Gallery Credit: Stacker