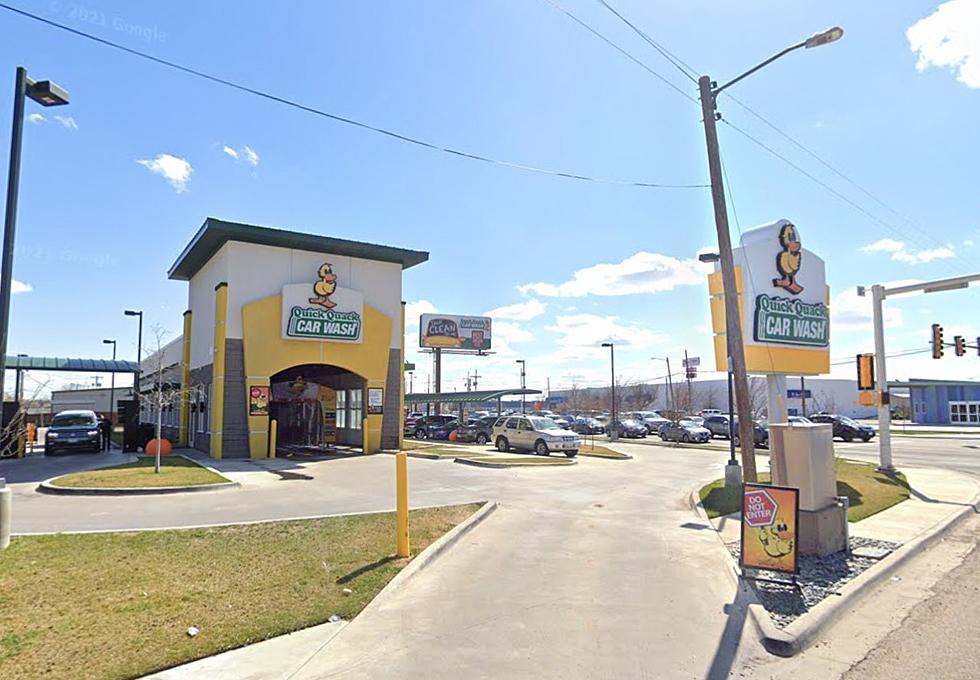 Killing Ghosts & Spiders While Getting Your Car Washed Sounds Fun
Google Maps
It's always an experience going through a car wash, especially if you're a kid. If I could count the amount of times my kids have asked to go through a car wash...well I'd need about 40 hands.
However, the car wash experience just got a bit more interesting and fun, even for the adults.
Allow me to introduce you to Count Quackula! Yup, Quick Quack Car Wash and their new character are taking you through Count Quackula's Mobile Haunt while your car gets all scrubbed up.
So what exactly is it? Well, it's an augmented reality experience. What you do is scan a QR code at your local Quick Quack when you get your wash. That QR code will unlock a virtual world of spiders and ghosts you'll need to eliminate during your wash.
How does it all work? According to Shannon Gauthier, the Marketing Leader at Quick Quack Car Wash, customer will "wait until they are in neutral as they get prepped for the wash, and then begin blasting some of the virtual ghosts and spiders from their device once they press play,". Sounds pretty cool right? It gets better. She goes on to say "Customers can move their screens left and right to find some of the virtual creatures flying by and compare their scores when the game concludes."
You'll be able to play the game for the next month and it's free if you're a member at Quick Quack. Non-members can still get in on the fun for only $5 plus the cost of the wash.
The Abandoned St. Anthony's Hospital on Amarillo Boulevard
The 119-year-old abandoned hospital is a fascinating place for any who are lucky enough to be granted the chance to explore.
The sprawling building saw thousands of Amarillo's citizens inside its halls daily, all the the way until it was shuttered in 2001. But there are still incredible artifacts of the all-too-recent past tucked away in the nooks and crannies of the old St. Anthony.
The explorer who took these photographs gave the following information:
"Many rooms were left untouched, we found patient files, old prescriptions, a blood transfusion machine from the 60s, and microscopic slides of breast cancer from the 70s and 80s. I put one picture in here of some heart scans so you can see the dates and diagnosis of the patient, but marked out the patient's names of course. During a time when mental illness was not understood, 76 exorcisms were documented to have been performed between 1909 and 1931."
Take a look inside the halls of the legendary abandoned St. Anthony's hospital
The Abandoned Herring Hotel in Amarillo, Texas
You may have passed it a million times while driving downtown, or you may be new to town. Either way, chances are you've seen the beautiful
Herring Hotel
. The beautiful aging brick tower sits unoccupied on 3rd and Pearce streets. It's a grand building that stands as a reminder of Amarillo's early days as a cattle and oil town and it tells the stories well.
If you've ever wondered what's inside this towering building, just take a peek below.