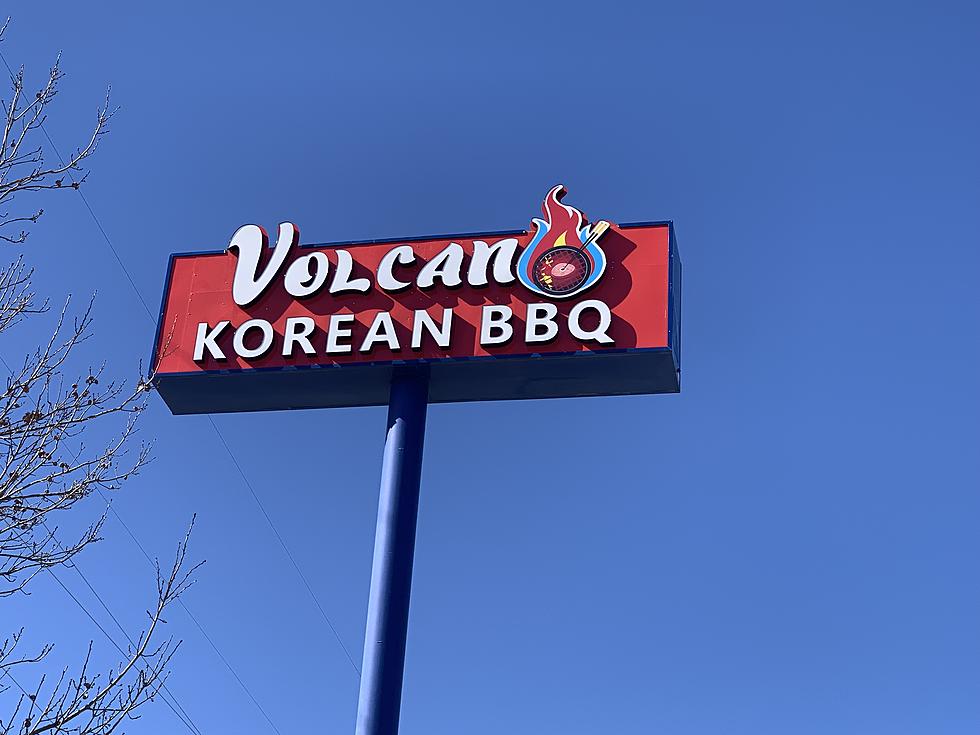 The Wait Is Over Amarillo! When Is Volcano Korean BBQ Opening?
credit: Melissa Bartlett, TSM
They say that good things are worth waiting for. Well there's a certain restaurant we've been waiting for to open for awhile now, so I'm hoping they're correct about that saying.
It appears the wait is FINALLY coming to an end for this highly anticipated restaurant to open, and they're looking for your opinion.
Volcano Korean BBQ, located in the old Fuddruckers building right off of the I-40 and Soncy Rd. exit, has announced that the time has come to open their doors with a SOFT opening on from May 24th through the 26th, and I fully anticipate it being packed to the gills with people.
Reading over their Facebook post above, you can see they don't expect things to go 100% smoothly, so if you are one of the lucky ones to get to try it out first, temper your expectations.
Let's be honest here, it hasn't gone 100% smooth leading up to this point. We saw this going in MONTHS ago, and while we know there's always changes that need to be made inside when you purchase an existing building, I don't think any of us expected it would take THIS long.
I mean, Twin Peaks started gutting the old On The Border building and within a couple of months, that thing was up and fully functional. But I digress.
The excitement building around the opening of Volcano is burgeoning as you can see in the comments. According to the post, they will humbly accept positive and constructive comments, so you can certainly give them your honest feedback, but at least do it in a nice manner, whether your experience was enjoyable or not.
I don't know about you, but I'm definitely going to try and sneak in the doors this week!
Google Answers the Top 10 Questions About Amarillo
I love Google. It can literally answer ANYTHING you need it to answer. Whether it's right or wrong is a totally different question.
Recently, I found myself wondering about something and went to Google. And that's when I started noticing the "people also asked..." section and BOY...Some of them made perfect sense, some of them were interesting, and one of them was downright baffling...and it was a top 10 question which is even more absurd.
So let's see what we've got. Here's the top 10 questions as asked to Google about Amarillo.
Say You're From Amarillo Without Saying You're From Amarillo
Amarillo is a pretty quirky place. We've got the Big Texan, the weird signs, and (obviously) the famed Cadillac Ranch. But more than that, there's a distinct culture of close-knit community, eccentrics, a thriving arts scene, and much more.
The point is, living in Amarillo is a unique experience. Because of that, it's really pretty easy to tell who's a native or a long-time resident. And I can prove it.
Here's a couple of ways you can say you're from Amarillo.....without saying you're from Amarillo.