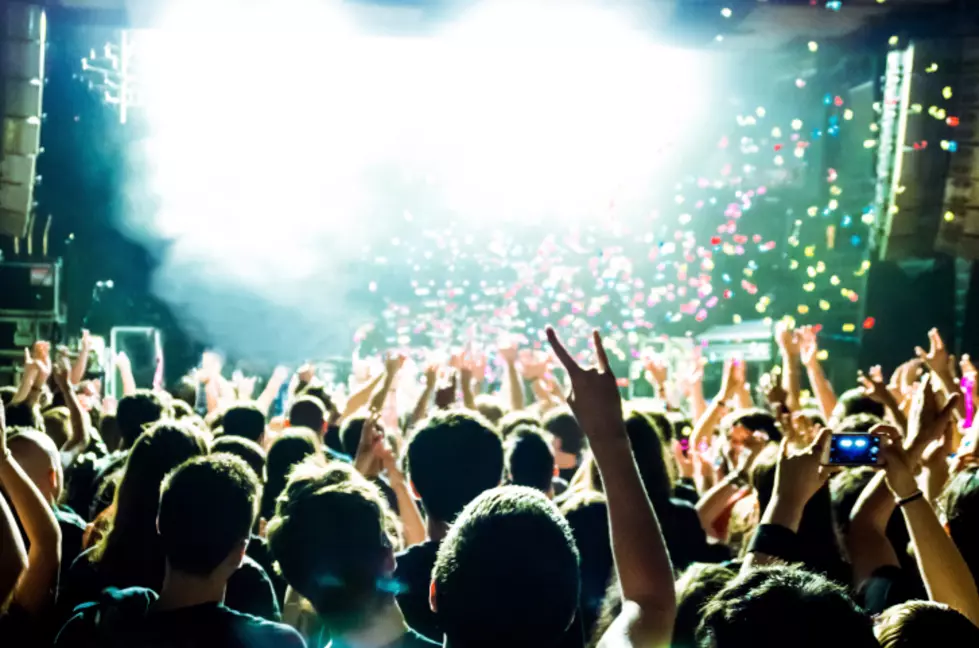 Why Can't We Get Good Concerts In Amarillo?
Eloi_Omella
There's a lot to love about living in a smaller city, but there's also things that really frustrate you to no end.
One of the things that drives me up a wall is the lack of concerts from big name artists. Is there a reason they don't want to come here? Are we simply not good enough for them?
Venue size is always something to look at. We know we aren't going to get the MEGA stars like a Bruno Mars or someone like that to come through. We just don't have a venue big enough to hold it. But why can't we ever get some of the mid stars or up and coming ones?
Artists like Doja Cat or Saweetie would seem to be PERFECT candidates to make a stop in Amarillo right? There's a lot of factors to take in here, so let's see if we can try to make sense of it all.
The Amarillo Civic Center is our biggest venue in town. It can hold up to 7,000 people for a concert, which is more than the venue I saw Katy Perry during her Teenage Dream tour. Remember, Katy was at her peak during that album and she had no problem playing a venue of 6,500 people. Some of the hottest artists on the planet could easily fit into the Civic Center and make plenty of money on tickets.
The next thing we have to look at it tour routing. THIS is usually the biggest reason we have to drive for hours to see our favorite artists. With Oklahoma City and Albuquerque both about 4 hours away from Amarillo, it's natural to route a tour through bigger cities and still within a decent reach of us. This is why you see the biggest names in music like Justin Bieber and Post Malone always play there. Stopping in Amarillo for another tour date doesn't make sense to them with those places both relatively close.
So back to those mid stars and up and comers. Amarillo still seems like a perfect place to stop through right? Well we have to remember our neighbor to the south, Lubbock. Why is Lubbock more appealing than Amarillo for these artists? I've got 3 words for you...Texas Tech University. With nearly 37,000 students enrolled in the school, it's easy to find 3,000-5,000 fans willing to shell out $25-40 a ticket to come see them perform, so once again, Amarillo is left on the outside looking in.
We all know Amarillo is a great place to live, but it's not exactly the perfect place for a concert. Maybe if we make enough noise as a city together, we can get some of these artists to bypass Lubbock and come to Amarillo instead.
Check Out the Best-Selling Album From the Year You Graduated High School
Do you remember the top album from the year you graduated high school?
Stacker
analyzed
Billboard
data to determine just that, looking at the best-selling album from every year going all the way back to 1956. Sales data is included only from 1992 onward when Nielsen's SoundScan began gathering computerized figures.
Going in chronological order from 1956 to 2020, we present the best-selling album from the year you graduated high school.
DID YOU KNOW?: These Famous People Are From Amarillo
These Amarillo natives have each gained some fame to their name. Take a look and see if you recognize them. If you don't, then keep on reading to learn a little more about these 806 success stories.