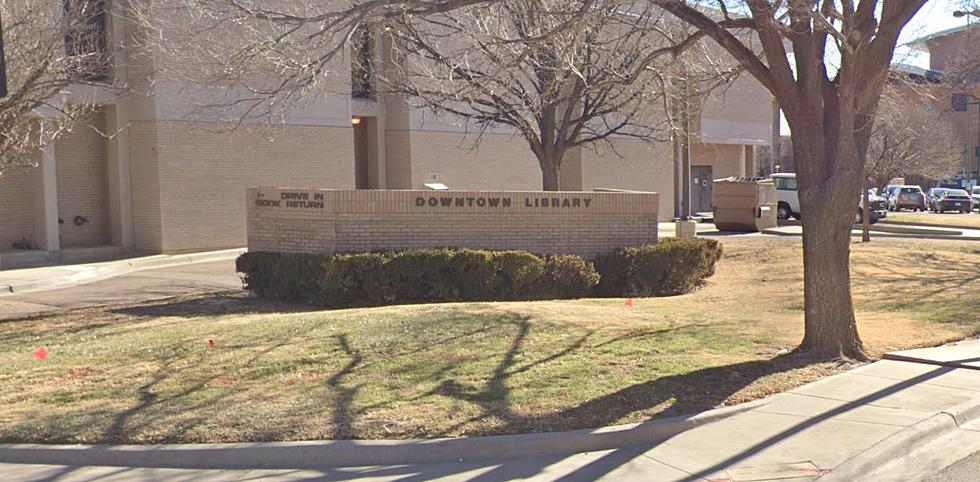 Change Your Schedule. Amarillo Public Library Hours Have Changed.
Google Maps
There are things in life that we take for granted. Typically they're things that we do on a daily basis, or a part of our daily routine. I know I'm the type of person who lives and dies by a routine the majority of the time.
If something in that routine is thrown off, whether it's temporarily or permanently, I have to restructure how I go about everything. When the kids baseball schedules change, or practice is moved to a different day, it messes with me big time.
So I can 100% appreciate those who get a bit upset when something closes early, or opens late. We're running on a schedule and don't want to deviate from it. Well, I've got bad news for those of you who have visiting the Amarillo public libraries baked into your evening schedule, because things are about to change.
They recently announced that the hours of the library are changing, and they are effective immediately. The libraries used to remain open until 9 pm Mon-Thurs, but they'll now only be open until 7:30 pm.
The library is used for a lot more than just checking out books or media. There are people that attend different programs there, go in to print something out from a computer, or even hop on the internet there as they can't afford to have their own home Wi-Fi.
Knocking a full 90 minutes off the time they're open can dramatically shift someone's schedule, as if they were heading into the library more towards 8 pm, they'll have to find a way to get in there earlier. Some of the evening programs that were being run will now start earlier in order to get everything in before they close the doors at 7:30.
The new hours are below:
Monday through Thursday: 9:00 a.m. until 7:30 p.m.
Friday and Saturday: 9:00 a.m. until 6:00 p.m.
Sunday: 2:00 p.m. until 6:00 p.m.
New Amarillo Restaurants 2023...So Far!
Amarillo is a great city for food. We have many great restaurants of all types of cuisines. However, we always have new restaurants opening up each month.
Here are all the restaurants that have opened in Amarillo, and those we are waiting on the Grand Openings.
We'll keep updating this list as new restaurants open in Amarillo.
Gallery Credit: Lori Crofford
LOOK: These Amarillo Restaurants Said Goodbye in 2023
It's so hard to say goodbye. Amarillo had to learn to do just that to these restaurants this year. Did your favorite make the list?
Gallery Credit: Melissa Bartlett/TSM