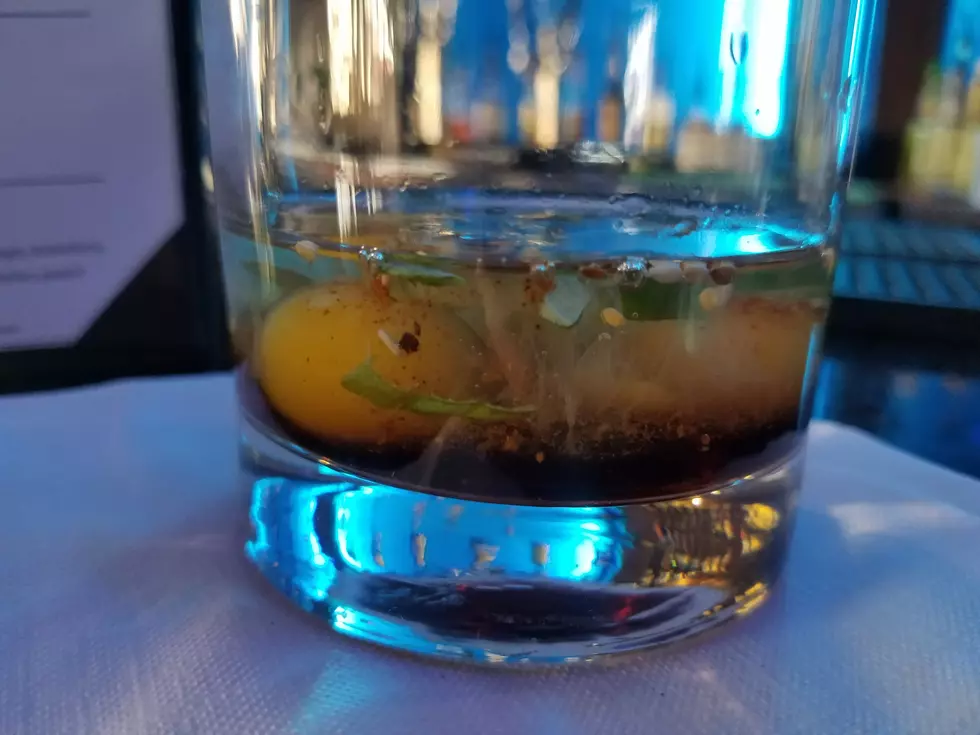 Drinking Raw Quail Eggs In Amarillo Is Better Than Expected
Credit: Charlie Hardin TSM Amarillo
On my recent trip to RyKen Media, I was told about a specialty drink you can order at most sushi joints. It contains sake, loose greens, and raw quail eggs. They call it...Quail Egg Shooters.
Digging online I found some people claiming quail egg shooters are delicious and have incredible health benefits. I can hit myself in the face with a hammer and claim it has health benefits; it doesn't make it true.
After digging for a while, I finally found a place where I could get one.
It looked like pond water; soft brown with green leaves floating on top and two raw quail-egg yolks suspended in the murky waters.
The quail egg shooter is a shot of sake, kaiware sprouts, fine spice, and two quail egg yolks with sanbaizu.
The shot is actually surprisingly good. It has a fantastic flavor, and it goes down smooth. The yolks don't make it slimy and don't detract from the spices and the greens mixing to give the shot a unique taste.
To wash down the quail egg shooter I had the spicy Cheetos sushi roll. I thought it would just be a red spicy roll, but it is actually a sushi roll dusted with spicy Cheetos. What an amazing time to be alive.