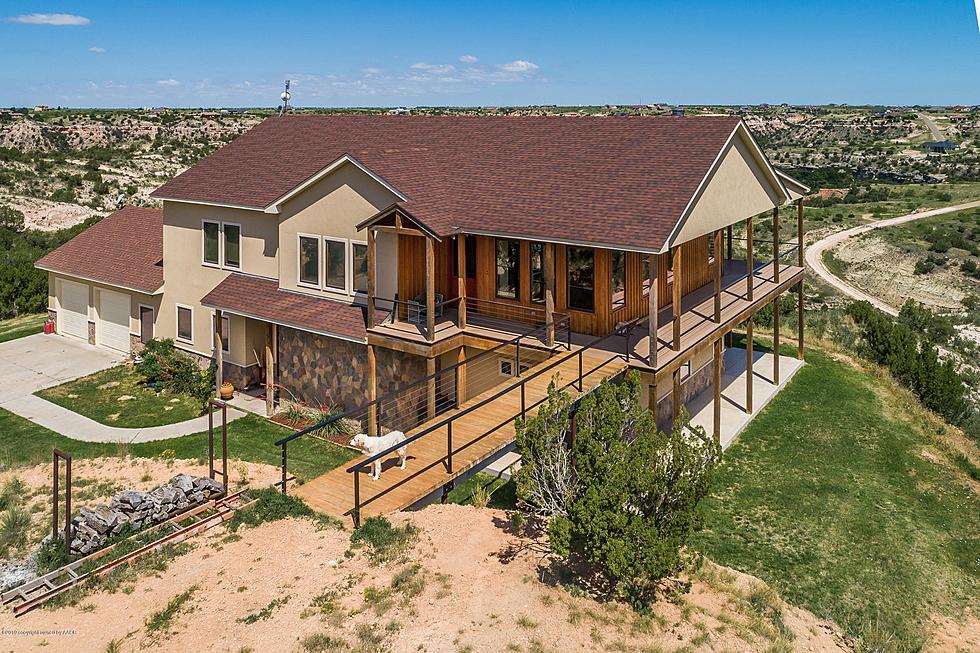 Making Good Money In Amarillo, TX? You Probably Live Here.
Keller Williams - Connie Taylor Group
Where you live is a reflection of the kind of income you pull in, and Amarillo, TX. is no different. Certain areas of town and the surrounding areas of the city are considered more affluent than others.
Sometimes you see it just based on how a neighborhood looks from the outside, by looking at the overall size of a house, or by noticing the scenery around it. Now, it isn't ALWAYS like this, but for the most part, it's pretty easy to tell.
Amarillo has a tendency to be a bit different in certain areas though. I've noticed some areas where I thought the housing prices would be sky high, but it turns out they're more affordable than places I wouldn't have guessed.
Thanks to the good people at Slacker.com, I was able to find which zip codes in and around Amarillo are the more affluent neighborhoods. So without further adieu, here are the highest earning zip codes in Amarillo.
#5: WHITE DEER, 79097
White Deer is located in Carson County near Pampa. It's a small city with a median household income of $85,139, and over 41% of the households that live here pull down over $100,000 per year. You can get something nice in Amarillo proper for that kind of money, but when you live a bit off the beaten path, it can find you something even bigger and nicer.
The big appeal with White Deer is the amount of open land you can purchase and build your own home on. That's something Amarillo really can't offer as it's started to close in on us a bit, so you can build your dream home in a quiet area for a lot less than you can in Amarillo.
#4: AMARILLO, 79119
This zip code of Amarillo is on the west side of I-27 and south of I-40. It's a pretty expansive zip code that has a lot of open acreage and farming, but there are several neighborhoods in the area.
The median income per household is $85,490 with a touch over 43% of those households raking in over $100,000.
#3: PANHANDLE, 79068
A small and quiet town just outside of Amarillo is home to some people who make a very good living, and have decided to live outside the city to get more bang for their buck. The population in Panhandle is just under 2,500 people in the last census.
$86,116 is the median household income in Panhandle, with a touch under 40% of those residents pulling down over $100,000 per year.
#2: AMARILLO, 79124
This particular zip code resides predominantly north of I-40 in the Wildcat Bluff area. While there aren't a lot of homes in this zip code, they are typically large compounds with a ton of room, and even built themselves probably cost a pretty penny.
The residents in this area can afford it though as the median household income is $97,071, while 49% of those residents are pulling down over $100,000 per year. Makes sense that number is so high with the median being so close to $100,000.
#1: BUSHLAND, 79012
That brings us to our number one zip code in the Amarillo area, and it belongs to Bushland. If you know someone that lives there, you've probably been to their house and realized they were pulling down good money at work.
The median household income in Bushland is a staggering $115,481, and nearly 60% of the households there bring in over $100,000. I've only been to Bushland a couple of times, but the houses there are big with lots of land attached to the property for the most part.
2020s Most Expensive Amarillo Home
1009 S Girl Scout Rd, Amarillo, TX
This gorgeous residential home is listed with Triangle Realty, LLC and has an asking price of $1,375,000. It's incredible location is sure to take your breath away.