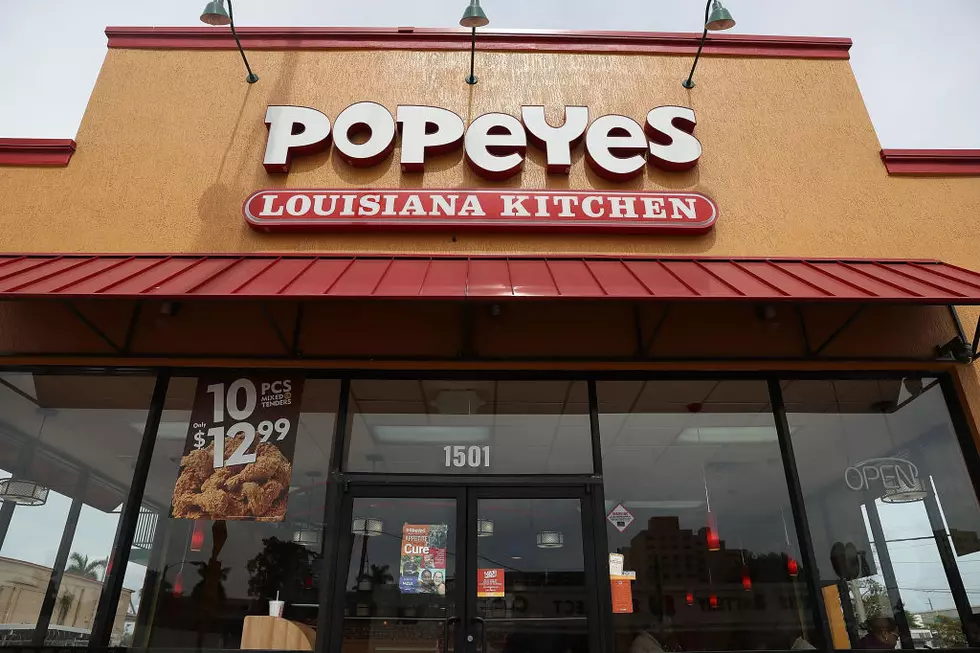 Popeyes Brings Back Chicken Sandwich, and Calls Out Chick-fil-A
Getty Images
Yesterday, Popeyes Chicken called out Chick-fil-A for being closed on Sundays. They did it by bringing back their chicken sandwich.
In case you missed out last time, the Popeyes chicken sandwich took the country by storm. It even led to a pretty funny back-and-forth online between all of the chicken fast food giants.
There's even the hashtag "#ChickenSandwichWars" to keep track of it all.
It seemed like everyone wanted a chicken sandwich from Popeyes, which led to restaurants running out. Popeyes even launched their BYOB - Bring Your Own Bun campaign to make up for stores running out of sandwiches.
They also add it will be available everyday following the re-launch.
The "Fast Food Chicken War" has been raging all year long. Restaurant chains have been adding to their menus and taking to Twitter to call out the competition. But nothing, so far, has been as extreme as the "Chicken Sandwich War."
I still haven't had a chance to try the mythical Popeyes chicken sandwich. Hopefully, soon I'll get to see what all of the fuss is about.