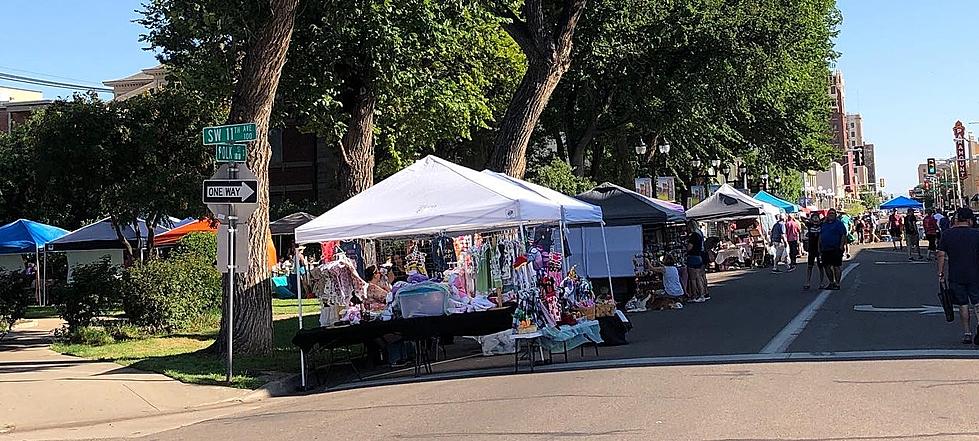 The Amarillo Community Market Is Going Virtual On May 23
Amarillo Community Market via Facebook
The Community Market is something that a lot of people look forward to every year. This year, with every thing going on in the world regarding the ongoing pandemic, the Community Market has had to adjust and get creative.
The Amarillo Community Market's opening day has been postponed, but they are going to be helping you, and the vendors, out on May 23. The Community Market is going "virtual" or "digital" if you will.
On May 23, you can go to the Amarillo Community Market's Facebook event page for their "going virtual" event. There will be a list of vendors and items available for purchase.
There will be a link for you to click when you find the item you want. Then you message the vendor and arrange payment and pick up.
I'm almost at the point where I prefer shopping like this. It was a bit of an adjustment at first, but being able to browse through items online and either pick them up or have them delivered is actually pretty convenient. Especially from local stores and restaurants.
Be sure to keep an eye on the Amarillo Community Market's Facebook page for updates on their official opening day, and to stay in the know regarding their virtual event coming up at the end of this month.
I've said it before, and I'll say it again. It's been interesting watching businesses and organizations adjust in order to keep going.
READ MORE: See how some companies are changing their businesses to combat COVID-19