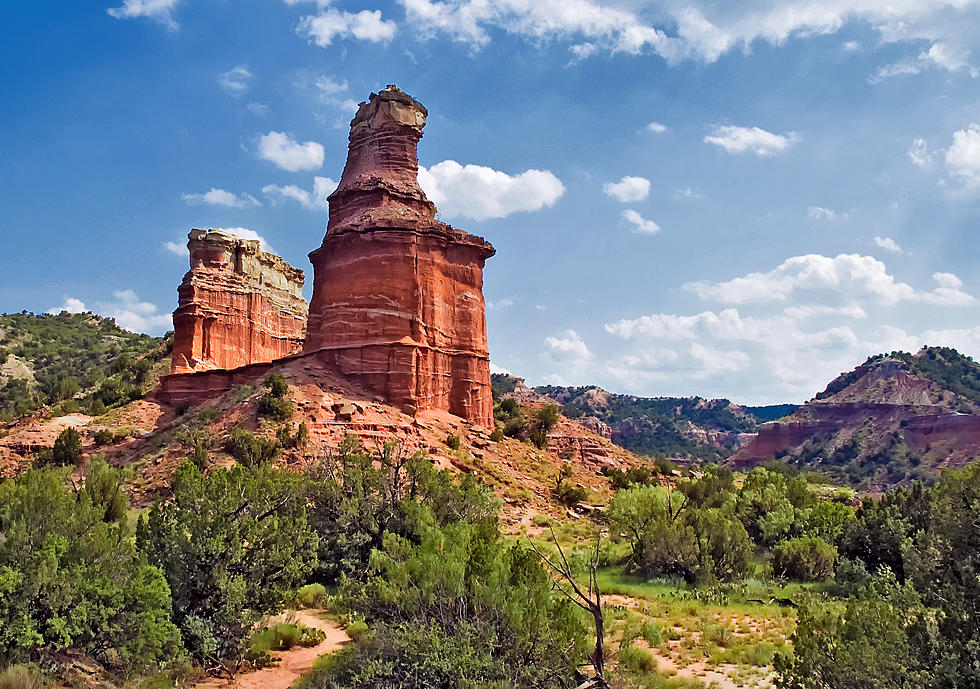 Hitting The Trails In Palo Duro Canyon? Not So Fast…
Getty Images/iStockphoto
We love rain for a myriad of things. It keeps us out of droughts, makes everything around the city green, etc. Unfortunately though, rain isn't good for everything.
Palo Duro Canyon has had to shut down the trails due to excessive rain.
Now let's keep this in perspective. We've gotten so much rain lately that the entire park was shut down for a bit. A woman had to be saved from her car submerged in 5 feet of water, so closing the park was the smart thing to do. While the park has since reopened, there are some things you need to know.
As mentioned, all the trails in Palo Duro Canyon State Park are CLOSED. You won't be able to do any walking, biking, etc. on the trails if you're planning to venture out there this weekend. Not one, not three, but ALL 16 trails will not be open until the water is gone and trails have dried out. They close the trails for various reasons, but the biggest reason for this is receiving more than 4 inches of rain in just a few days. It erodes the trail and makes them unsafe to be on.
It doesn't mean there isn't plenty to do. Campsites are open, so you can pitch your tent, fire up the camping grill and enjoy a weekend in nature. You are also free to hop in your car and drive around to take in all of natures beauty. Just because the trails are closed doesn't mean Palo Duro won't be a good time.
43 Merion Pl
The 100 Best Places to Live on the West Coast