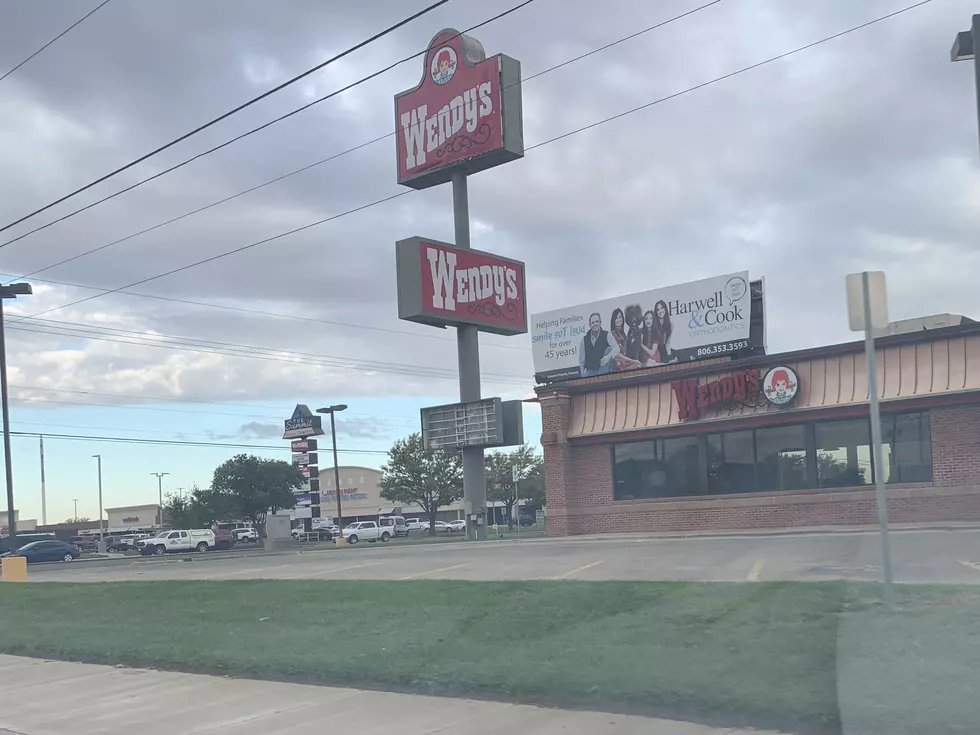 Surprise! the Lights Are Off at the Wendy's on Coulter
credit: Melissa Bartlett, TSM
Anytime that anything happens around Amarillo about new places to eat I am the first person people turn to for answers. The same is true when there is a change in an existing place.
I was actually called a foodie the other day. I am not sure whether I should consider that a good thing or not. I am really a fan of the food here in Amarillo. So I guess I will take it.
I got a text the other day asking me when the Wendy's on 34th and Coulter closed. I read the message really fast and thought they were talking about the one on Western. So I assured my friend that it was just a remodel.
Ok, crisis diverted until I started thinking about it. She did say 34th and Coulter. I even went back to check. Yep, I had no idea about it. It's right down the street from our work here at Townsquare Media so I needed to know. Was it a casualty of having a Whataburger and McDonald's right across the street?
I told her I was on it and I would get back to her. So I got in my car and drove down to check it out.
Is the Wendy's on Coulter Closed?
Yep, it looked closed to me:
The lights were indeed off. The marquee up front probably could have given us some help. It did not.
I knew the answer had to be there. So I drove around the corner and bam I was hit with the news. The mystery was solved.
They were in fact getting a remodel. Just like the location on Western. My original answer was correct anyway. They had a piece of paper with the information at the drive-thru. They also had one at the drive-thru window.
No word on how long this will take but just keep an eye on the location. Just know you do have other locations in Amarillo to visit. They even gave you the list: I40 & Western, Amarillo Boulevard, and I40 and Ross.
Here is to a quick remodel.
I'll Gladly Pay You Tuesday For a Hamburger Today
Delicious Mexican Food Restaurants in Amarillo