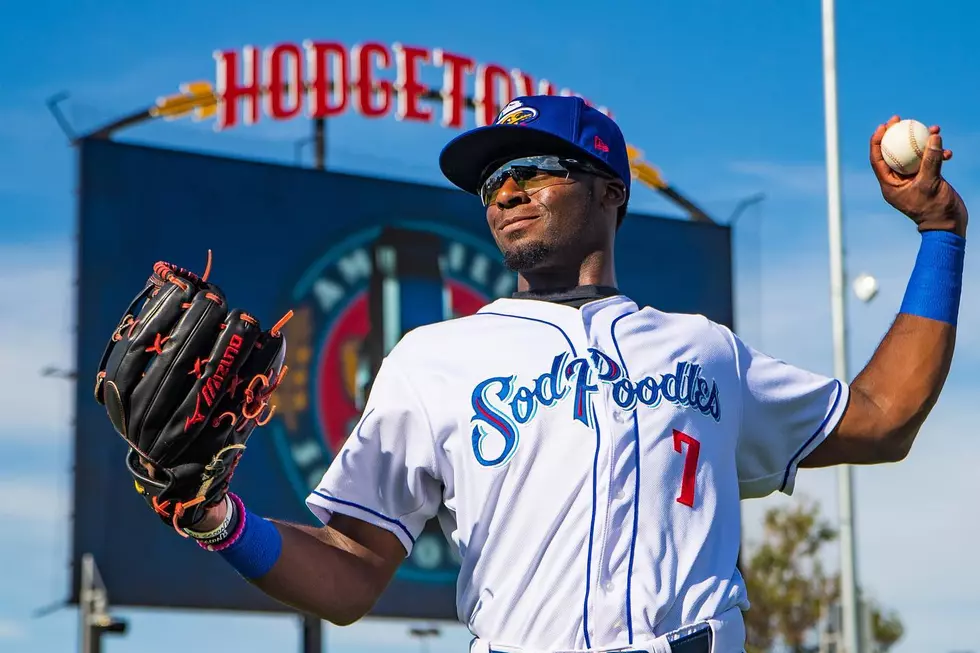 Masks At The Sod Poodles Games? Not Anymore!
Credit: Amarillo Sod Poodles Facebook
When the season began, the Sod Poodles made you wear a mask the entire game unless you were actively eating or drinking. Well, those masks can now stay off permanently.
Thanks to a change in Major League Baseballs rules on wearing masks at game, whether at an MLB ballpark or Minor League ballpark, teams in Texas no longer have to require you to wear one. MLB has decided to let teams follow the mask rules of their state rather than what MLB wants you to do.
Since Texas no longer requires you to wear a mask, the Sod Poodles have opted to make your game experience a bit more comfortable by saying you don't HAVE to wear a mask if you don't want to. According to a message posted on the Sod Poodles Facebook page, these new guidelines will take effect for the Sod Poodles opening homestand on May 18th.
One of the other welcome changes to Hodgetown will be that the buffer zones will also be removed behind the dugouts and bullpens. What exactly is a buffer zone you ask? They had areas roped off that allowed for the mandated 6 feet for social distancing from you and the players & coaches.
I would say though if you are planning on asking players for autographs or anything like that, you may want to keep your mask on just to help keep our beloved Sod Poodles healthy and on the field. The New York Yankees just had 8 members of their team test positive for COVID...and that was AFTER they received the vaccination. Again, it's not required to wear a mask, but let's be courteous if we're around the players and Sod Poodles staff.
CHECK IT OUT: 100 sports records and the stories behind them
Patrick Mahomes: From East Texas To NFL Stardom