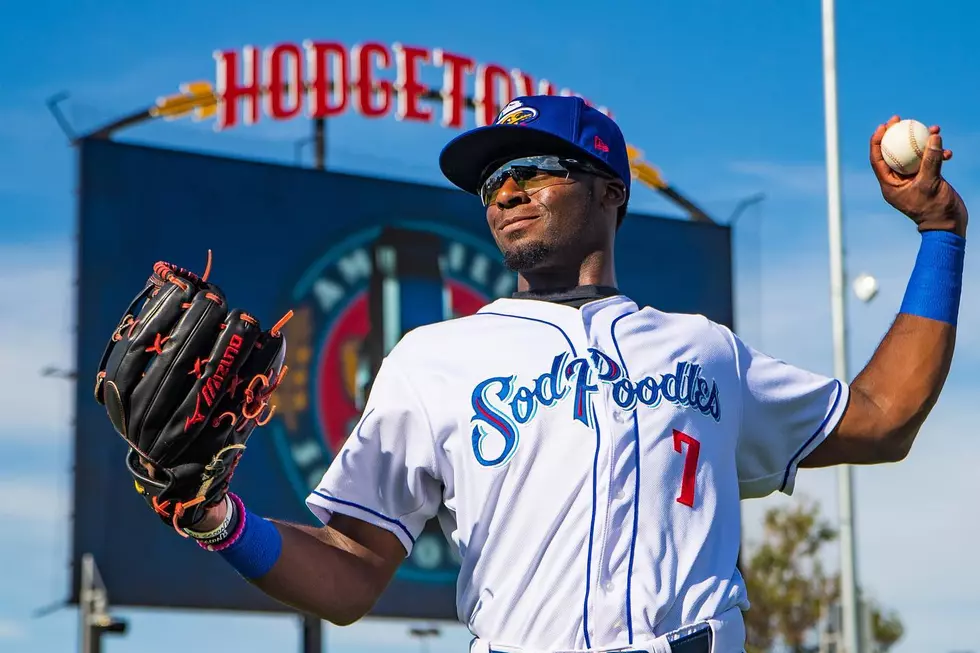 Sod Poodles Hire Broadcasting Royalty For New Radio Announcers
Credit: Amarillo Sod Poodles Facebook
Well that was fast, and I don't blame them one bit.
Your Amarillo Sod Poodles have moved swiftly to replace Sam Levitt.
When you have a chance to hire a couple of people from one of the most famous baseball broadcasting families in America, you don't hesitate.
And if you get a chance to hire twin brothers and bring THAT dynamic to the air, you definitely do it.
Amarillo, please help me in welcoming the Caray twins, Chris and Stefan to Bomb City!
Yesterday the Soddies announced the hiring of these two to fill the large pair of shoes left behind from Levitt. I even saw someone on Facebook comment something along the lines of they had to hire two people to fill Sam's shoes.
Part of that could be true, but I think this is a phenomenal hire.
If you don't know about the broadcasting bloodlines of the Caray family, allow me to catch you up.
It starts with the legendary Harry Caray. He called games for the Chicago Cubs for decades and was a flat out legend. There wasn't a broadcast that went by without hearing him coin his catch phrase, "HOLLLLY COW"!
The apple didn't fall far from the tree. Harry's son Skip was the next to enter the baseball broadcasting business. He was the long time radio and TV announcer for the Atlanta Braves where he spent 31 years calling games.
That was enough for HIS son to get in the game as well. Chip Caray signed on in 2004 and got the opportunity to call games with his father for some time. In 2007, he signed on to broadcast for TBS and became their main broadcaster for divisional playoff matchups.
And now, the fourth generation of the Caray broadcasting tree has landed here in Amarillo. It'll be a great time watching how Chris and Stefan progress and carry on the family legacy. Welcome to Amarillo Caray twins!
Josh Jung and the Frisco RoughRiders play in Amarillo at HODGETOWN
Check Out Cowboys' Quarterback Dak Prescott's Dazzling Dallas Digs