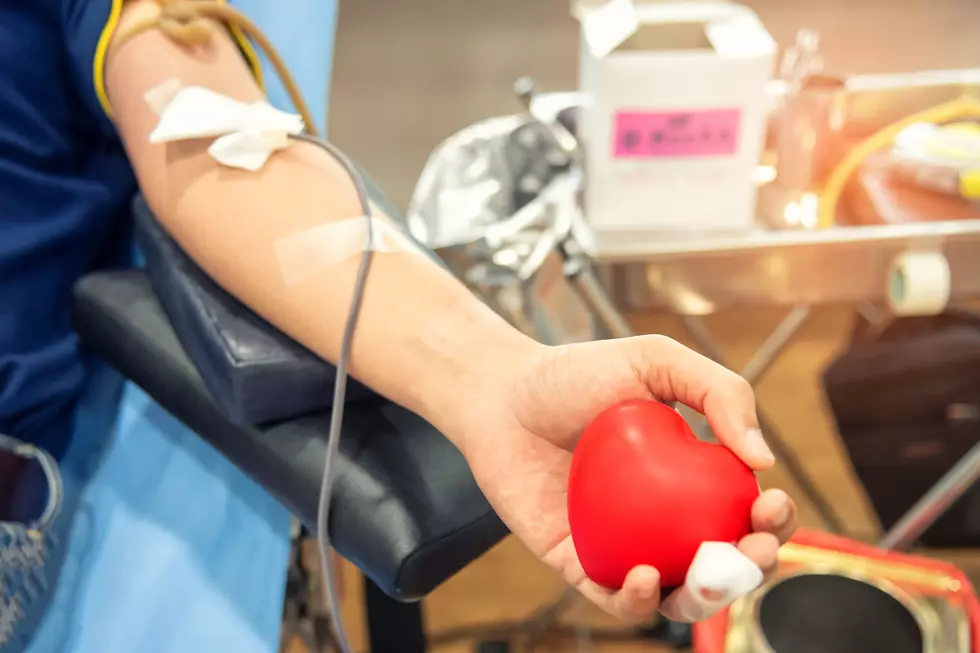 Amarillo Blood Supply Critically Low. How Can You Help?
Getty Images/iStockphoto
Giving blood is one of those things we all used to do without thinking.
When you heard your city was in need of blood, you'd take a little time out of your day to go and donate. It didn't take a lot of effort, and you were helping your community.
Heck, you were probably helping someone you knew personally.
Well, ever since the pandemic, blood donations are way down. It was understandable early on in the pandemic. I mean, we weren't even allowed to leave the house.
As restrictions began lifting, people had kind of forgotten about donating blood. Now we're into the 3rd year of the pandemic, basically all restrictions have lifted and we're back to relatively normal life.
Unfortunately, not everything has returned to normal however as blood donations are still way down.
Coffee Memorial Blood Center has introduced a new program to hopefully help with that.
It's called "Mission Express". This program allows for smaller groups to come in together and donate blood.
So why did they introduce this program? Well, there are companies and organizations out there that can't support hosting a mobile blood drive at their place of business, so this is a way for those smaller places to still participate and donate.
Your group can head to the local donor center located at 7500 Wallace Blvd. and donate together as a team. A small army is better than no army, right?
There is no minimum amount of participants needed to partake in the new program, so let's stick our arms out and get pricked! Amarillo needs you.
Google Answers the Top 10 Questions About Amarillo
I love Google. It can literally answer ANYTHING you need it to answer. Whether it's right or wrong is a totally different question.
Recently, I found myself wondering about something and went to Google. And that's when I started noticing the "people also asked..." section and BOY...Some of them made perfect sense, some of them were interesting, and one of them was downright baffling...and it was a top 10 question which is even more absurd.
So let's see what we've got. Here's the top 10 questions as asked to Google about Amarillo.
Say You're From Amarillo Without Saying You're From Amarillo
Amarillo is a pretty quirky place. We've got the Big Texan, the weird signs, and (obviously) the famed Cadillac Ranch. But more than that, there's a distinct culture of close-knit community, eccentrics, a thriving arts scene, and much more.
The point is, living in Amarillo is a unique experience. Because of that, it's really pretty easy to tell who's a native or a long-time resident. And I can prove it.
Here's a couple of ways you can say you're from Amarillo.....without saying you're from Amarillo.