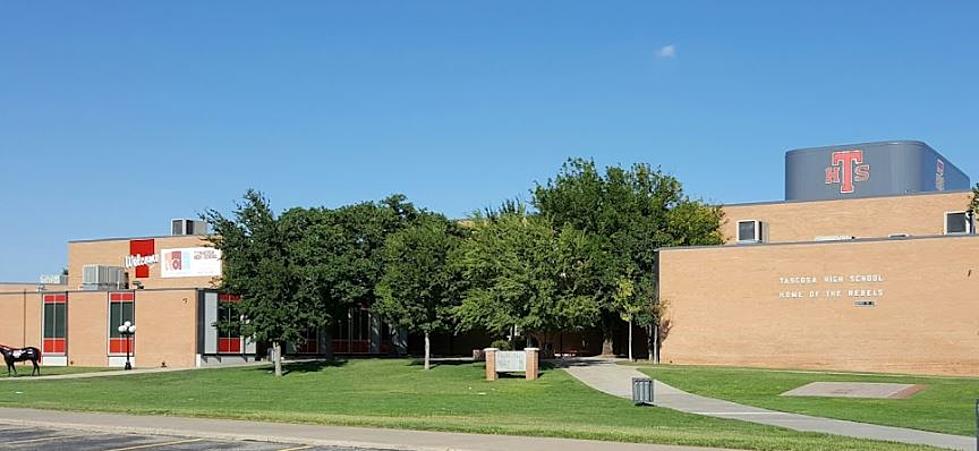 Amarillo Man Had Plans To Blow Up Tascosa High School
Melissa Bartlett
I'm just going to cut right to the chase here. Bombs going off in people's backyards will always be a cause for concern. I know I hear things pop off randomly when I'm just sitting at home, and I immediately pop up, go outside, and take a look at where the sound came from.
A lot of times its just kids messing around with fireworks, but sometimes the boom was too loud to be just a firework.
In Erfan Salmanzadeh's case, it was indeed a bomb...and he wasn't just playing around in his backyard. Salmanzadeh recently pleaded guilty to "use and attempted use of a weapon of mass destruction." That alone is scary enough in its own right, but now we know what he was actually testing this stuff for.
Salmanzadeh was planning something bigger that would've been catastrophic for Amarillo had he been able to follow through with his plan. He was going to walk into Tascosa High School and his plan was to blow up the entire school.
Now, we all know high school campuses are large and have multiple buildings typically, so the likeliness of him being able to execute taking out an entire campus was small. However, he could've targeted the building that had the most students in it and wreaked complete havoc on the city.
He had posted a video showing all the things he had at the time he started testing his bombs. He had a suitcase that was loaded up with explosives, a nail bomb filled with shrapnel, a backpack filled with bottles that were labeled as explosives, as well as a suicide vest that had pipes also labeled as explosives.
During their search, police also found out that Salmanzadeh's dad had flushed an entire gallon of TATP down the toilet when he realized they were on their way to search the premises. TATP is a homemade explosive, and it is an extremely unstable solution. It reacts to friction and shock, and this is what he used in order to blow up an Xbox console when he was testing it out.
Salmanzadeh recently agreed to a plea deal that will see him spend no more than 15 years in prison, which is unfortunate as we will have to worry about him potentially picking up where he left off once he gets out. He is a graduate of Tascosa and seems to have a bit of a beef with the school. Here's to hoping that won't be the case.
Amarillo Criminals On Death Row
Amarillo's Biggest Drug Busts in 2021.....So Far
Amarillo can be a rowdy place with some lawless characters. Here's some of the biggest drug busts made in Amarillo for 2021 so far....and a little bit of the backstory.
Let's just say that these folks are in t-r-o-u-b-l-e.
Note from editor: An indictment is not a conviction. All individuals shown below who have not appeared in court for a judgement are to be presumed innocent until proven guilty.