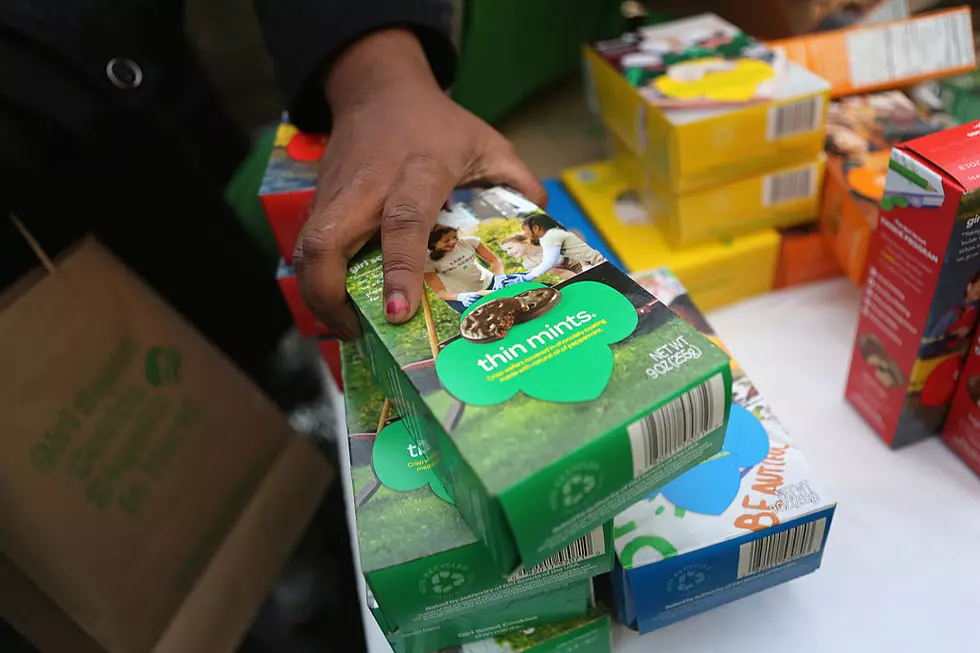 Girl Scout Cookie Sales Wrapping Up In Amarillo? They Sure Are.
Getty Images
Those glorious, little, colorful boxes. They only pop up once a year, and you simply can't get away from them.
And why would you? You can't get enough of them. Those beautiful little cookies that melt in your mouth and make you do a happy dance every time you bite into one.
You know what I'm talking about, Girl Scout Cookies. Oh, the excitement you feel when you first hear those Girl Scouts asking you, "would you like to buy some Girl Scout cookies today?" Why yes, yes I would. Here's my wallet, take everything.
Well if you haven't had a chance to partake yet, you're just about out of time. They don't hang around forever, and if you don't get them while they're out, you'll have to wait months and months again to get your hands on them.
So when are they wrapping it up? Take a look at this interaction.
TUESDAY?!?! Yeah, you've only got a couple more days to grab whatever you need. I know you're thinking to yourself I need more time with them. Well, there are ways to do that.
Girl Scout cookies freeze beautifully. The Thin Mints? I freeze them anyway, they just taste better to me that way. However, you can take any of their cookies, slap them in your freezer, then pull them out when you get that itch.
Sure, there's a rationing that needs to take place to make them last, but let me tell you how wonderful it is to be able to bite into a cookie in May when you haven't been able to find them for a couple of months.
The Girl Scouts will be out in full force for the next couple of days, and you can usually find them in front of United Supermarkets all over the city. The Facebook screenshot above gives you an exact location they'll definitely be at.
Don't delay any longer, because I'm not sharing any of mine.
8 Iconic Texas Snacks
Some of the Best Snacks at Buc-ee's