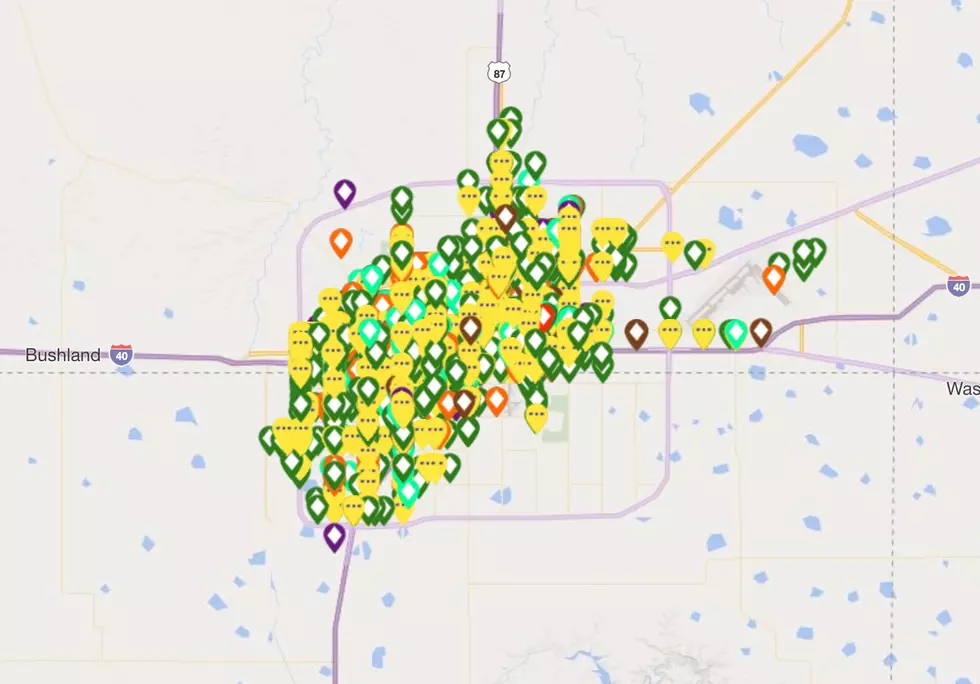 The Most Dangerous Time For Driving In Amarillo Is…..
TXDOT
When I moved here from Austin, I recognized that driving here is wildly different.
It's the little things that matter to me, such as the speed people drive on the highway, or whether they actually stop at red lights or not. So when I saw that the TXDOT website has a tool to take a look at the cold hard data, whew! I tell you, I've never clicked something so fast.
Now, thanks to this incredible tool is called the CRIS Dashboard, I can tell you exactly when you're most likely to be involved in a car wreck.
That would be somewhere on a Friday in October while driving home from work, somewhere in Potter county.
Yes, Really. Here's The Data
First things first, between Randall, Potter, and Deaf Smith counties, there were 8,574 reportable accidents in 2021. Per the TXDOT, approximately 23-24 accidents that were reported per day in Amarillo and surrounding areas.
The data for 2021 follows the same trend as when I select "All" years, but I'll use the screenshots from the year 2021 for this.
CRASHES BY MONTH
We start with crashes by month. October checks in as the month we had the most accidents in the city pushing 800 in the month. Truthfully, I expected to see December as the worst month considering the amount of holiday traffic, but the numbers don't lie.
CRASHES BY DAY OF THE WEEK
Let's get deeper and see which day creates the most chaos on the roads. Friday leads the way as it with 1,341 accidents. It makes sense, with people rushing to get home to start their weekend, more people heading out to kick off the weekend.
I'll be honest, I fully expected to see Saturday to be towards the top. There's a ton of people on the roads running errands, doing family events, etc. I was surprised to see it rank as the second lowest day in accidents.
If you notice, there's a trend of accidents increasing as the week progresses--after a big burst on Monday.
CRASHES BY HOUR OF THE DAY
There's some obvious peaks during the morning drive to work and lunch hour. And of course, the drive home is when the most crashes took place. The surprise I got here was the fact that there seem to be more accidents during the lunch hour than the drive to work and school.
I'm not surprised by the number of accidents that happen in the backend of the 5 pm hour. That's right around that time when you're juuuuuuust about home. I do say that most accidents happen when you're within a mile of home.
MOST LIKELY COUNTY TO GET IN AN ACCIDENT
Potter county accounted for 50% of the accidents in and around Amarillo, and that surprised me. I assumed Potter and Randall would've been a lot closer than that.
CRASH CONTRIBUTING FACTORS
Now that we have all the numbers, it's time for us to take a look at the biggest factors in these accidents.
Failure to control speed. The main culprit.
Failure to drive in a single lane. The second-leading factor. This one surprised me because I don't see it often.
When you see those numbers, it's pretty clear what we need to do better on the roads. Watch for other cars in intersections, pay attention to the road, and stop drinking and driving...or getting high and driving. These all seem to be pretty simple things we can all work on and lower the number of accidents that happen in Amarillo.
Texas Crime Statistics By City
Check to see how crime compares in your city versus elsewhere.
7 Weird Texas Laws That Actually Exist
There are plenty of lists of 'crazy Texas laws' that you can find online. Unfortunately, a lot of those 'laws' don't actually exist, or they were appealed a long time ago. However, there are plenty of laws that do actually exist and seem pretty silly. Some of them are very self-explanatory, while others are oddly specific. These are a few weird Texas laws that actually exist.