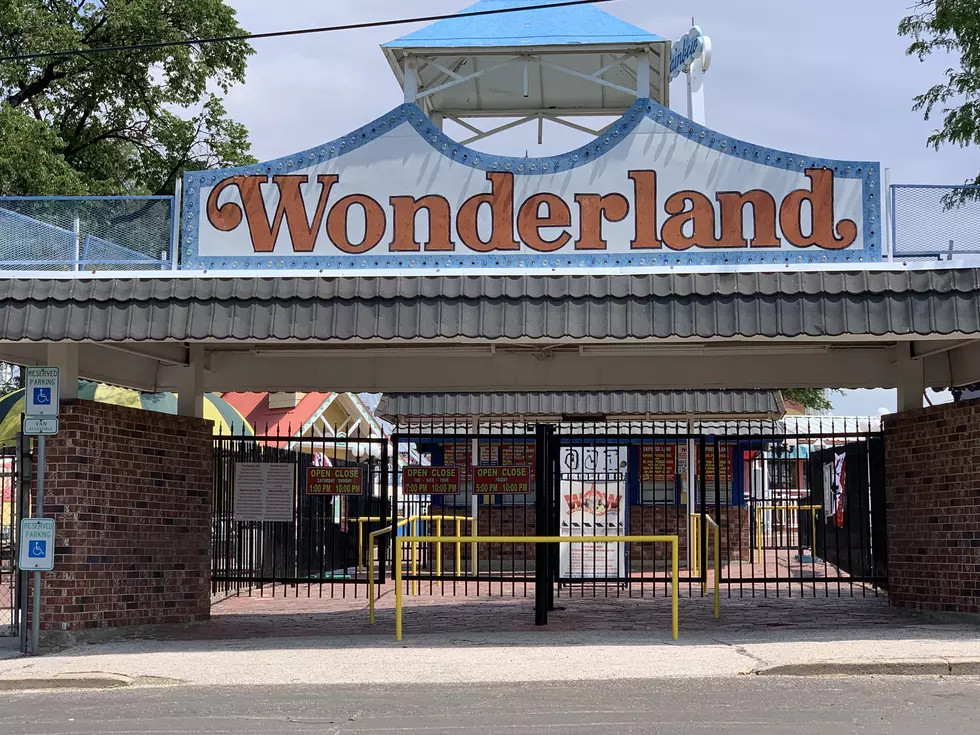 Wonderland Brings Back Free Admission For Dad In Amarillo, TX
credit: Melissa Bartlett, TSM
Father's Day is right around the corner, and you may or may not have plans for dad just yet. As a father myself, the only thing I care about is spending time with the family that day. I don't care about getting material things or gifts. The best gift is their presence and our experiences together.
For me this year, it'll be spent coaching my youngest son on the baseball field. I couldn't think of anything better truthfully. However, you probably won't be doing the same thing as me. So how about something a little more exciting?
Wonderland's doors are officially open, and if you haven't been this year, it couldn't be a better time to go check it out. If dad likes the thrill-seeking fun of roller coasters, rides that spin you until you're sick, and all the carnival games you can imagine, then this will be the perfect Father's Day outing.
Best part of it all? Dad is getting in free on Father's Day! This Sunday from 1-10 pm, dad gets a free WOW Ride Pass with the purchase of one kids WOW Pass. Not only is he getting to spend his time with his favorite people, but he's saving a little money on top of it. That's what I call a win-win.
If you want to take advantage of this awesome deal, all you need to do is hit up the Wonderland website and print the barcodes you find here. If you don't have a printer, it's ok, just pull up the barcode from the site on your phone and that works too.
Show them at the gate and let the fun begin!
Top 25 Things To Do In Amarillo
Here are the best things to do in Amarillo.
KEEP READING: 50 activities to keep kids busy this summer