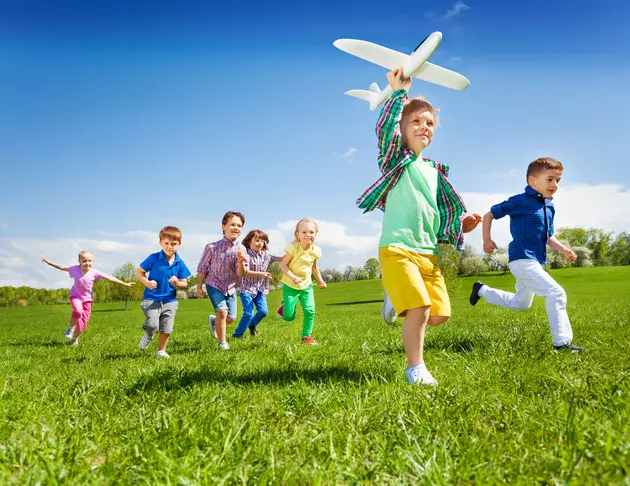 Amarillo is a Big Town for Little Fun
SerrNovik
When you think about what kind of stuff there is to do in Amarillo your first thought may be the nightlife. Where can you go dancing? Where can you see live music? You might wonder what kind of family fun there is in town. What can the kids do?
Usually, when you think of kid-friendly activities the age group you are thinking about is the school-age group. What about the littlest members of our family? What is there out there for the littles to do? I mean toddler age.
I started to think about this a lot once my granddaughter moved back here for a bit. I really got to wondering once she started walking around Christmastime. What fun could she have? What did Amarillo have to offer?
Was there a lot for them to do? Was there anything? I mean I was looking for more than just going to a park. We could do that on the nice Texas Panhandle days but what else?
The Discovery Center
I took my daughter at a young age to the Discovery Center. They have changed up the activities a lot since our days of going. They had a whole area just for the littles. Plus they really love the light bright wall. So I knew about them and knew we would spend time there.
Admission: Under 1: free. Ages 2 - 17: $9, Adults: $14, Students: $12
Little Bee's Playhouse
I will be honest the first time I saw this place I thought it was a daycare. I was so wrong. This gem is found in Wolflin Square. A fun little place to take the littles. My granddaughter went over Christmas. She went in and had so much to do. Each little house had a different theme. One was a vet. One was a kitchen area in a house. One was a farm. One was a classroom. These all had age-appropriate toys for the kiddos.
Admission: Children 1 yr - 10 yr $10, Adults $5
Amp'd Trampoline Park - Jump Fun for Toddlers
Amp'd has a really cool set-up. We already know the bigger kids have all sorts of fun there. Did you know they had a special time just for the toddlers? Every Wednesday they offer jump time just for the young ones. They are open from 10 am until 12 pm. No, none of the big kids can be there. Just toddlers. So they get a chance to jump all they want without the fear of being run over by bigger kids.
Admission: $5 for toddlers and parents get in free
So see it's not just a world for all the bigger people. The young kids are getting a chance to have some great fun in Amarillo too.
Cool Off This Summer at Amarillo Pools and Splash Pads
Where the Kids Can Let Off Some Steam - Amarillo Parks
Spring will be arriving and the kiddos need to get outdoors some more.